Refiners Find Financial Rewards from Digital, But More Value Awaits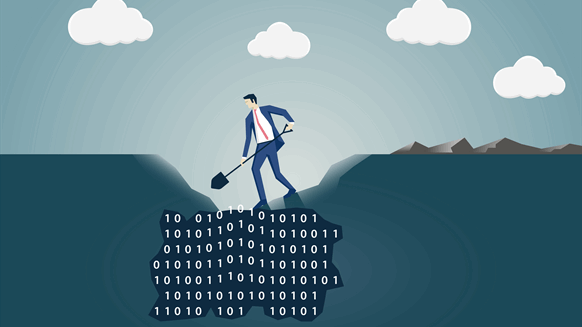 An Accenture report finds there is additional value in digital technologies that refiners have not yet taken full advantage of.
Refiners are reaping benefits from deploying digital technologies, but haven't unlocked the full value yet, according to an Accenture report.
In Accenture Consulting's second annual Digital Refining Survey, administered in January, 170 refining professionals shared how they are faring regarding digital technologies at their organizations.
Nearly half (48 percent) of refiners rate themselves as "mature" or "semi-mature" regarding deployment of digital technology in their organization, up 44 percent from 2017. One-third of respondents said that digital technologies are adding more than $50 million in value to their business.
But responses also indicate that while refiners understand the potential benefits of digital technologies, they aren't reaping all the benefits available to them.
When asked which areas of their refining operations digital technologies are having the most positive impact, respondents said:
Maintenance and reliability (56.4%)
Production planning and scheduling (50%)
Production execution (47.1%)
Health, Safety and Environment (HSE) (27.9%)
Energy Management (23.8%)
Engineering and capital projects (22.1%)
Quality management (18%)
Trading (15.1%)
Hydrocarbon supply chain (13.4%)
Non-hydrocarbon supply chain (4.1%)
Don't know (3.5%)
Other (4.1%)
"Refiners are currently reaping just a fraction of the value that digital can yield," Tracey Countryman, managing director for Global Resources Industry X.0, Accenture, said in a statement. "The next step will be to combine and deploy multiple technologies at scale to totally reinvent business processes and drive plant-wide transformational change."
Forty-three percent of respondents believe a lack of clear strategy is a barrier to successful adoption of digital technologies. Fifty percent cite cost as a barrier while about 34 percent say a lack of workforce skills and subject matter expertise is a barrier. This is an increase from 2017 when just 22 percent said a lack of workforce skills was a barrier.
While two-thirds of refiners (67 percent) believe a loss of competitive advantage is the biggest risk to their business due to a lack of investment in digital technologies, 64 percent are concerned with costs.
"With the increased exposure and risk from ever-greater connectivity of digital technologies comes a need to invest to stay at least a step ahead of the growing threat," said Jim Guinn, a managing director at Accenture who leads the cybersecurity practice within the company's Resources operating group. "In order to do that, investing now in fundamental security capabilities will be crucial to safeguard future operations."
Generated by readers, the comments included herein do not reflect the views and opinions of Rigzone. All comments are subject to editorial review. Off-topic, inappropriate or insulting comments will be removed.