Red Sea Project to Create 30,000 Jobs
|
Thursday, November 01, 2018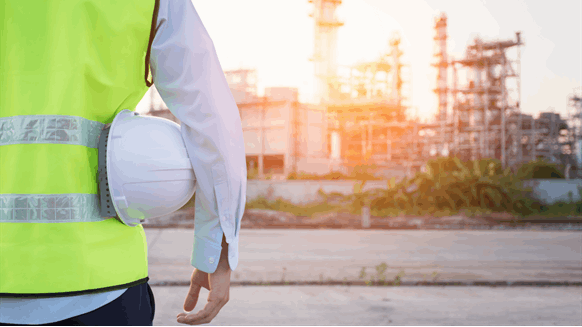 Saudi Aramco and SABIC will develop an integrated industrial complex to convert crude oil to chemicals at Yanbu.
Saudi Aramco and SABIC will develop an integrated industrial complex to convert crude oil to chemicals (COTC) at Yanbu, located on Saudi Arabia's west coast, the companies said Thursday in a joint statement.
On Nov. 26, 2017, Saudi Aramco reported that it signed a memorandum of understanding with SABIC to develop a fully integrated COTC complex in the Kingdom. The facility reportedly will be capable of processing 400,000 barrels per day of crude oil and producing approximately 9 million tons of chemicals and base oils annually using an economically viable and unprecedented configuration.
Earlier this year, Saudi Aramco and SABIC selected Wood and KBR to perform the project management and front end engineering work for the complex. In Thursday's statement, the developers noted that the contractors are finalizing their selection of leading technologies to complement their technologies.
According to Saudi Aramco and SABIC, the joint project bolsters the alliance between the top two Saudi global entities and supports the Kingdom's goal of creating a world-leading downstream sector in country. Additionally, the developers maintain the complex will generate an estimated 30,000 direct and indirect jobs and contribute 1.5 percent to Saudi Arabia's gross domestic product by 2030.
"This venture will contribute to the realization of one of the major aspirations of Saudi Vision 2030, namely achieving economic prosperity by boosting our investment capacity, diversifying the economy and creating jobs for Saudi nationals," SABIC Vice Chairman and CEO Yousef Abdullah Al-Benyan stated in the companies' Nov. 26 announcement. "Once completed, this project will not only be the largest crude oil to chemicals complex in the world, it will also set a new competitive threshold thanks to the project's mass scale and the benefits derived from our joint collaboration."
In the same announcement, Saudi Aramco President and CEO Amin H. Nasser pointed out that COTC will help the national oil company to expand its downstream portfolio and reduce its focus on the transportation sector.
Saudi Aramco and SABIC will share the COTC complex investment costs equally, and they expect the facility to start operations in 2025.
Generated by readers, the comments included herein do not reflect the views and opinions of Rigzone. All comments are subject to editorial review. Off-topic, inappropriate or insulting comments will be removed.