PwC: Capital Discipline Led US Deal-Making in 1Q 2018
by Valerie Jones
|
Rigzone Staff
|
Thursday, April 26, 2018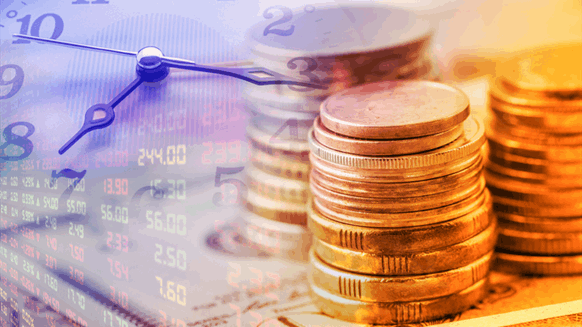 The first quarter of 2018 had more deals than any first quarter since 2015. But the appetite for risk seen in 1Q 2017 wasn't there.
Deal activity in the United States for the first quarter of 2018 has been marked by muted enthusiasm, according to a quarterly report released April 26 from PwC.
Companies were instead focused on capital discipline, something report authors believe will reshape deal-making throughout 2018.
The number of deals (63) decreased by 7 percent this quarter compared to last quarter, however it was up by 19 percent year-over-year, making 1Q 2018 the strongest first quarter for deal volume since 2015. But while deal volume is up, the value of deals ($40.77 billion 1Q 2018) decreased 16 percent since last quarter and 44 percent since 1Q 2017.
Private equity accounted for nearly one-third of deal value and volume, with equity commitments hitting record highs of 10 deals worth $4.14 billion. The majority of private equity commitments were in the upstream sector.
"There's a lot of uncertainty as to how the landscape will shift over the next five years in terms of supply and demand dynamics," said Mile Milisavljevic, principal, U.S. Oil and Gas Strategy for PwC. "The challenge is how to position today to face an uncertain tomorrow, without depleting scarce capital. To get out of this bind, companies are looking at flexible, option-based models that provide 'de-risking' benefit while remaining capital-light."
Deals Across Sectors
True to history, upstream deals led in volume with 33 deals worth $20.77 billion in 1Q. The number of midstream deals increased, but the value decreased by 12 percent from last quarter and 53 percent from 1Q 2017. Two of the largest deals in the quarter were in the midstream sector. Downstream generated six transactions worth $746 million, while oilfield services generated six transactions valued at $2.89 billion.
Shale accounted for a sizeable amount of deal activity, with 31 deals valuing $24.1 billion announced during 1Q. This is an increase of 145 percent in sequential deal value and an 11 percent sequential increase in the number of shale deals.
The Permian remains a hot spot, even though its dominance gave way to the Eagle Ford and Marcellus in 2017. It led the way in 1Q 2018, accounting for 16 deals worth $14.94 billion. This was followed by the Eagle Ford with four deals at $947.5 million, Anadarko (one deal valued at $383 million) and the Bakken (one deal valued at $155 million).
"The first quarter was a very 'meat and potato' quarter from a deals perspective: good substance without much of the sizzle that accompanies transformational megadeals," said Doug Meier, Greater Texas Deals Leader for PwC. "We expect to continue to see steady, if not transformational, deal activity."
Generated by readers, the comments included herein do not reflect the views and opinions of Rigzone. All comments are subject to editorial review. Off-topic, inappropriate or insulting comments will be removed.