PwC: 2Q Sees Increase in M&A Deals; Downstream Leads in Value
by Valerie Jones
|
Rigzone Staff
|
Thursday, July 26, 2018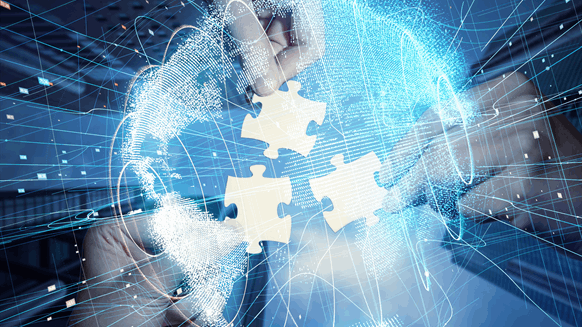 PwC's latest quarterly report reveals that downstream and midstream dominated the second quarter in terms of deal value.
Second quarter deal value for 2018 was higher than it's been in six quarters and the highest second quarter deal value in history, according to PwC's quarterly U.S. deals report released July 26.
The downstream sector had one of the best quarters in history with $35.03 billion in deal value, driven by the largest transaction of 2018 – Marathon Petroleum Corp.'s acquisition of Andeavor. Midstream deals also generated a record-high second quarter deal value of $35.15 billion.
After the first quarter saw upstream deals lead in volume, the second quarter saw upstream deals give way to those in the midstream sector. One of the largest second quarter deals in the upstream sector was Cox Oil LLC's purchase of Energy XXI Gulf Coast Inc.
The number of deals, however, was down following a similar pattern of global deals in the first half of 2018. The number of announced private equity deals as well as their total value hit the lowest levels in several quarters.
"Investors generally remained cautious when it came to engaging in energy deals," PwC's Joe Dunleavy, U.S. EU&M deals leader, said in the report. "Uncertainty around the buoyant commodity prices and a continued focus on capital discipline made deal-making scarce in the second quarter of 2018."
As far as shale deals in the second quarter, the number and value of deals were lower in the first quarter, but shale transactions have been "relatively strong" year over year. There were 23 deals worth $20.6 billion in the second quarter, and the Permian lost its leading position to the Bakken. The report suggests that past strong quarters for deal activity in the Permian resulted in much higher valuations in the basin, potentially pushing acquirers to seek value elsewhere.
Below are all the announced shale deals in second quarter:
Bakken: 7 deals worth $6.76 billion
Permian: 5 deals worth $5.64 billion
Marcellus: 4 deals worth $5.69 billion
Utica: 2 deals worth $1.68 billion
Eagle Ford: 1 deal worth $125 million
Anadarko: 1 deal worth $118 million
Niobrara: 1 deal worth $79 million
Generated by readers, the comments included herein do not reflect the views and opinions of Rigzone. All comments are subject to editorial review. Off-topic, inappropriate or insulting comments will be removed.