Production Suspended at Cliff Head
|
Wednesday, February 26, 2020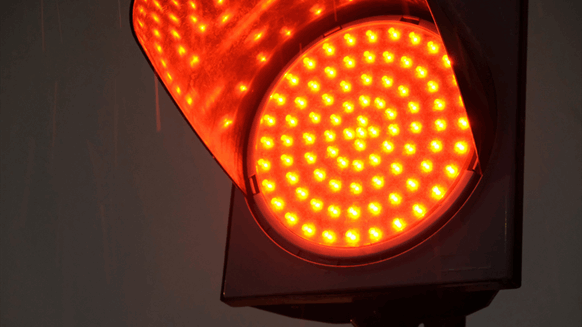 Triangle Energy has confirmed that production at the Cliff Head Alpha Platform has been suspended as a result of an electrical fault.
Triangle Energy (Global) Limited has confirmed that production at the Cliff Head Alpha Platform, which is located offshore Australia in the Perth Basin, has been suspended as a result of an electrical fault.
The company revealed that its on-site management observed the electrical fault during routine maintenance and immediately shut down output. Triangle said there was, and is, no risk to staff safety and stated that it has initiated work to remedy the fault and return to continuous production as soon as possible. This is anticipated to take between two and four weeks, Triangle outlined.
"The company will keep shareholders updated as to progress of this remedial work and the impact on production in line with its continuous disclosure obligations," Triangle said in a company statement.
Triangle is an oil producer and explorer based in Perth, Western Australia. The company has a 78.75 percent interest in, and is operator of, the Cliff Head oil field, which includes the Arrowsmith Stabilization Plant. Royal Energy holds the remaining 21.25 percent stake.
The Cliff Head facilities are the only offshore and operating onshore infrastructure in the Perth Basin, and therefore, important for any development in the surrounding area, Triangle states on its website.
Current oil production of approximately 1,000 barrels of oil per day (gross) from the Cliff Head field is produced via an offshore platform connected to the onshore Arrowsmith Stabilization Plant by twin 8.6 miles production and injection pipelines, Triangle's website shows.
Cliff Head was the first commercial oil discovery developed in the offshore Perth Basin, Triangle highlights on its site. To date, the field is said to have produced over 14.8 million barrels.
In addition to Cliff Head, Triangle has a 50 percent share of the Mt Horner L7 production license and a 45 percent share of the Xanadu-1 Joint Venture, both located in the Perth Basin. Triangle also has a "substantial equity interest" in State Gas Ltd, which has an 80 percent operating interest in the Reids Dome production license (PL 231) in Queensland.
To contact the author, email andreas.exarheas@rigzone.com
Generated by readers, the comments included herein do not reflect the views and opinions of Rigzone. All comments are subject to editorial review. Off-topic, inappropriate or insulting comments will be removed.