PM Says Bangladesh Will Buy Oil at a Comfortable Price
by Bloomberg
|
Arun Devnath
|
Wednesday, May 24, 2023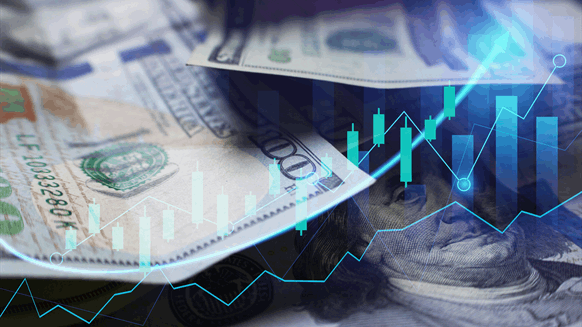 Bangladesh will buy oil from whoever gives a 'comfortable price', Prime Minister Sheikh Hasina said.
Image by Darren415 via iStock
Bangladesh will buy oil from whoever gives a "comfortable price," Prime Minister Sheikh Hasina said, as the South Asian country looks to secure supplies and ensure prices don't spiral further during an International Monetary Fund program.
Commodity prices, including oil, have increased globally and Bangladesh is suffering, Hasina told Bloomberg TV's Haslinda Amin at the Qatar Economic Forum. Rising prices have stoked an energy crisis, pushed inflation and depleted its foreign reserves, forcing Hasina's government to preemptively seek for assistance from the Washington-based lender.
"Wherever it is available and whoever gives us a comfortable price, definitely we will avail that," Hasina said. "We are looking at all other avenues, including renewable and solar energy as well."
Last year, the nation held early talks with India and Russia to buy petroleum products at a discount. Bangladesh's $416 billion economy first took a hit from the Covid-19 pandemic and its economic hardships worsened since Russia's invasion of Ukraine.
Hasina said Dhaka wouldn't take sides to isolate Russia over its war in Ukraine and the impact it has on the global economy. Bangladesh "will never play a partisan role in the world," she added.
Repayments
The 75-year-old leader said Bangladesh was in a position to pay back the $4.7 billion loan taken from the International Monetary Fund in January this year.
"We took the loan as much as we needed it," she said. "You know that they only give assistance to countries that can repay their bill."
Authorities have raised energy prices, reduced subsidies and taken steps to unify its multiple currency exchange rates. The nation's ability to implement the Washington-based lender's prescriptions will remain key as it weighs a credit rating downgrade, Moody's Investors Service said in April.
Bangladesh's dollar stockpile fell to $30.18 billion as of May 17, which covers just over three months of imports, from $42.24 billion a year earlier. Inflation remained elevated at 9.24% in April, even though it moderated a little from March.
The loan program is expected to help ease pressure on Hasina's government as it heads to the ballot in early 2024. She is the longest-serving elected female head of government, having governed Bangladesh from 1996 to 2001 and again from 2009 through now.
Hasina said her government would ensure the elections due in January are "free and fair." Her comments come after the administration's sweeping crackdown on the opposition raised concerns about violence and repression ahead of polls.
The US and UK are among the nations that have called for Dhaka to ensure transparent elections even as the Bangladesh Nationalist Party — the main rival to the ruling Awami League — has threatened to boycott the vote.
DISCLAIMER: The government of the State of Qatar is the underwriter of the Qatar Economic Forum, Powered by Bloomberg.