Pioneer's 2019 Permian Production Growth on Track
by Bertie Melinda Taylor
|
Rigzone Staff
|
Friday, August 09, 2019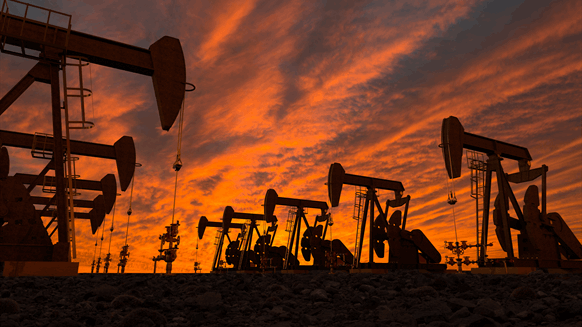 Pioneer still plans to operate an average of 21 to 23 horizontal rigs in the Permian this year.
While Pioneer Natural Resources Co. is lowering the top end of its 2019 capital program by $150 million (about 4.5 percent), this shouldn't impede its growth plans in the Permian Basin, according to its recent earnings release.
The capital reductions include trimming the top end of its 2019 Permian drilling, completions and facilities range by $100 million to $2.8- to $3.0 billion and lowering its midstream facilities and water infrastructure spending by $50 million to $250 million. With these adjustments, Pioneer is changing its total 2019 capital program to a range of $3.05- to $3.25 billion and expects it to be fully funded with 2019 forecasted cash flow of $3.5 billion.
Pioneer still plans to operate an average of 21 to 23 horizontal rigs in the Permian this year, including five rigs in the southern joint venture area. This program is expected to place 265 to 290 wells on production, compared to 270 wells last year. The average lateral length planned for 2019 is about 9,800 feet, with an average estimated ultimate recovery of approximately 1.6 million barrels of oil equivalent per well.
These plans are expected to deliver 2019 Permian production of 320 to 335 MBOE/D and 203 to 213 MBO/D, or 12 to 17 percent growth over 2018 production levels. Other highlights from the earnings report include:
Second quarter Permian oil production averaged 206 thousand barrels of oil per day
Second quarter Permian production averaged 330 thousand barrels of oil equivalent per day (MBOEPD), above the top end of guidance
Completed corporate restructuring efforts, with annualized savings of about $100 million
Increased cash dividend to a quarterly amount of $0.44 per common share
Repurchased $200 million of common stock during the second quarter under the company's $2 billion repurchase authorization; $528 million executed to date
"Pioneer reported an excellent second quarter, with significantly reduced capital spending, strong production growth and superior margins," president and CEO Scott D. Sheffield stated. "We continue to be highly focused on increasing free cash flow and corporate returns, while executing at a high level."
In May of this year, the company took several measures to reduce its overall cost structure. Along these lines, it reported job cuts in Texas and asked a third of its senior managers to retire.
Generated by readers, the comments included herein do not reflect the views and opinions of Rigzone. All comments are subject to editorial review. Off-topic, inappropriate or insulting comments will be removed.
MORE FROM THIS AUTHOR
Bertie Melinda Taylor
Vice President of Content | Rigzone