Phillips 66 Profit More Than Triples Year on Year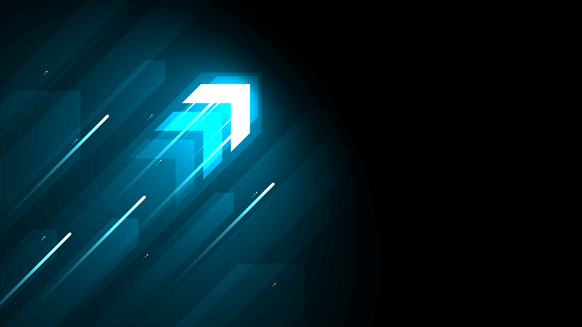 Phillips 66 reported $1.961 billion in net income for the first quarter.
Image by Suppachok Nuthep via iStock
Phillips 66 reported Wednesday $1.961 billion in net income for the first quarter, up over three times from the same period in 2022 despite lower commodity prices.
The Houston city-based oil refiner had logged $582 million in earnings in the 2022 opening quarter and $1.884 billion in October-December 2022.
Phillips 66 saw throughput dip to 145.241 million barrels from 152.734 million barrels year on year but said: "The impact of lower volumes from turnaround activity was mostly offset by higher realized margins and lower utility costs.
"Realized margins increased from $19.73 per barrel in the fourth quarter of 2022 to $20.72 per barrel in the first quarter of 2023, as lower market crack spreads were more than offset by higher clean product differentials, improved feedstock advantage and secondary products".
President and chief operating officer Mark Lashier told the conference call for the results: "In refining, we successfully executed major planned maintenance and ran above industry-average rates. Currently, our refineries are running at high utilization to meet demand and capture market opportunities as we enter summer driving season".
Diversification
Oil refining was once again the primary contributor to Phillips 66's earnings accounting for $1.608 billion, after a segment loss of $1.04 billion in the first quarter of 2021.
But the company has pursued expansion in chemicals, natural gas liquids and renewables. Its midstream segment contributed $792 million to the total profit over the last three months. Chemicals registered $198 million in earnings.
Chevron Phillips Chemical Company LLC expects to start up a second world-scale 1-hexene unit and a propylene splitter capacity expansion project in the second half of this year. The 50-50 venture with Chevron USA Inc. also has two petrochemical projects with QatarEnergy on the USA Gulf Coast and in Qatar.
Phillips 66 expects to complete its buy of DCP Midstream LP's all publicly held common units by the end of the second quarter. "The total increase in the company's economic interest in DCP Midstream, including the impact from the merger transaction last year, is expected to generate an incremental $1 billion of annual adjusted EBITDA [earnings before interest, taxes, depreciation and amortization]. In addition, Phillips 66 is on track to capture over $300 million of commercial and operating synergies", the report said.
In renewables, Phillips 66 said it is converting its San Francisco Refinery "into one of the world's largest renewable fuels facilities". The project is expected to start commercial operation in the first quarter of 2024.
Stocks Boost
Phillips 66 pledged stronger returns to shareholders, similar to energy majors facing downside risks to investment amid the global campaign to curb carbon emissions.
Profiting $4.2 per share in the first quarter, it paid out $1.3 billion to shareholders in dividends and buybacks.
"Since July 2022 the company has returned $3.7 billion to shareholders through share repurchases and dividends, progressing toward its target of $10 billion to $12 billion in shareholder distributions by year-end 2024", Phillips 66 said.
Beating profit forecasts, Phillips 66 surged on the New York Stock Exchange Wednesday, when it announced its results. Zacks Consensus Estimate, which averages different projections, had put its earnings per share at $3.58. Phillips 66 closed 1.29 percent higher to $95.95 with a five-week high of 6,286,041 volumes traded.
To contact the author, email jov.onsat@rigzone.com
What do you think? We'd love to hear from you, join the conversation on the Rigzone Energy Network.

The Rigzone Energy Network is a new social experience created for you and all energy professionals to Speak Up about our industry, share knowledge, connect with peers and industry insiders and engage in a professional community that will empower your career in energy.