Phillips 66, Enbridge Launch Open Season for Texas Pipeline System
|
Monday, December 11, 2017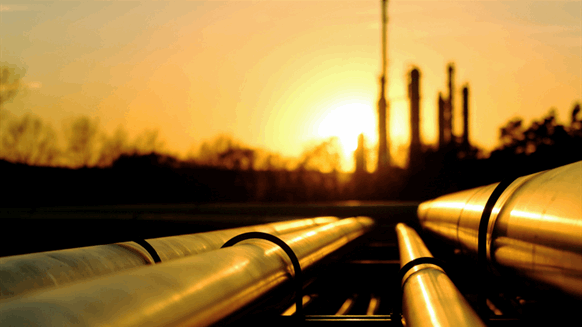 Crude oil pipeline system to link West Texas to Gulf Coast refineries, export facilities.
Phillips 66 and Enbridge Inc. launched an open season for the Gray Oak Pipeline Monday, which will allow producers and other shippers to secure crude oil transportation from West Texas to the Texas Gulf Coast destination markets of Corpus Christi, Freeport and Houston.
In a written statement, Phillips 66 said that it expects Gray Oak to have an initial throughput capacity of 385,000 barrels per day (bpd). However, the company added that it – along with Enbridge – will consider expanding the system beyond 385,000 bpd based on shipper interest in the open season. Also, it stated that Gray Oak shippers will have the option to select from origination stations in Reeves, Loving, Winkler and Crane counties in West Texas. Moreover, the pipeline system will link to more than 3 billion barrels per day of refining capacity and multiple dock facilities capable of crude oil exports, Phillips 66 added.
Phillips 66 and Enbridge are requiring interested parties to execute a confidentiality agreement to govern receipt of the open season documentation. Confidentiality agreement forms and additional information regarding the Gray Oak Pipeline are available from Corey Leonard of Phillips 66 or Jarrod Tessier of Enbridge.
According to Phillips 66, the Gray Oak system should begin service in the second half of 2019.
Generated by readers, the comments included herein do not reflect the views and opinions of Rigzone. All comments are subject to editorial review. Off-topic, inappropriate or insulting comments will be removed.