PGNiG Ups Louisiana LNG Commitment by 75 Percent
|
Wednesday, June 12, 2019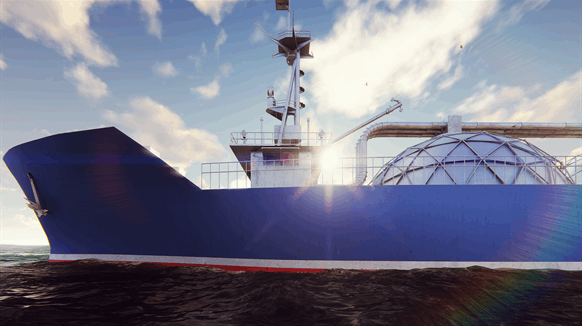 PGNiG agrees to buy 3.5 mpta of LNG from Venture Global facilities, up from previous 2-mtpa deal.
Polish Oil and Gas Co. (PGNiG) has signed an agreement to purchase an additional 1.5 million tonnes per annum (mtpa) of liquefied natural gas (LNG) from Venture Global LNG, Venture Global reported Wednesday.
The action updates sales and purchase agreements the companies signed in October 2018. At the time, PGNiG agreed to buy 2 mtpa from the two LNG export projects Venture Global is pursuing in Louisiana: the Plaquemines LNG terminal it is developing near New Orleans and the Calcasieu Pass LNG facility under construction south of Lake Charles. Under the amended deal, PGNiG has now agreed to purchase a total of 3.5 mtpa – 2.5 mtpa from Plaquemines and 1 mtpa from Calcasieu Pass – over 20 years.
PGNiG and Venture Global signed the amended deal in Washington, D.C., in conjunction with a state visit by Polish President Andrzej Duda. U.S. Secretary of Energy Rick Perry and Secretary of State for Strategic Energy Infrastructure of Poland Piotr Naimski were on hand for the signing ceremony, which took place Wednesday at the Eisenhower Executive Office Building near the White House.
"We are increasing our LNG portfolio in terms of volumes, which we will receive from the USA after 2022," stated PGNiG Management Board President Piotr Wozniak, referencing the expiration date of a supply contract with Yamal LNG in Russia.
"American LNG is becoming more competitive, which is confirmed by consecutive quarters of increased imports by Europe," Maciej Wozniak, vice president of PGNiG's Management Board for Trade, also noted.
Venture Global co-CEOs Mike Sabel and Bob Pender applauded the deal to expand their company's strategic partnership with PGNiG. They also noted that work on Calcasieu Pass, which began construction earlier this year, is progressing on-schedule.
The amended "agreement further demonstrates our ability to offer low-cost LNG from our Plaquemines project to our international partners," Sabel and Pender jointly stated. "Plaquemines LNG uses the same highly efficient and reliable process system as Calcasieu Pass, provided by Baker Hughes, a GE company (BHGE)."
Venture Global projects a 2022 start of commercial operations for Calcasieu Pass LNG. The Plaquemines project, which received its final environmental impact statement in May from the Federal Energy Regulatory Commission, is slated for a final investment decision later this year. That facility could begin commercial operations in late 2022.
Generated by readers, the comments included herein do not reflect the views and opinions of Rigzone. All comments are subject to editorial review. Off-topic, inappropriate or insulting comments will be removed.