PGNiG Snaps Up Another North Sea Gas Field Stake
by Andreas Exarheas
|
Rigzone Staff
|
Monday, July 15, 2019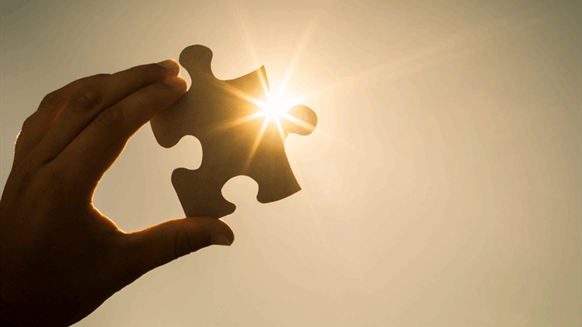 Polish Oil and Gas Company acquires a stake in another gas field in the North Sea.
Polish Oil and Gas Company (PGNiG) revealed recently that it has acquired a stake in another gas field in the North Sea.
PGNiG Upstream Norway bought 20 percent shares in the Duva field, located in PL 636 and PL636B, from Wellesley Petroleum AS. After finalizing this transaction, the company will hold shares in 27 licenses on the Norwegian Continental Shelf (NCS), four of which it operates.
The Duva field is an oil and gas development project discovered in 2016. First production at Duva is expected at the turn of 2020 and 2021. Back in June PGNiG Upstream Norway bought a 22.2 percent stake in the North Sea King Lear gas and condensate field from Total E&P Norge. In 2018, the company bought a 42.4 percent interest in the Tommeliten Alpha gas and condensate field from Equinor.
"We are focused on the implementation of the strategy related to the increase in production in Norway, which is why we consistently build our portfolio of shares in licenses on the Norwegian Continental Shelf," Piotr Wozniak, president of the PGNiG management board, said in a company statement.
"Duva field has been one of the most promising development projects on the NCS in recent years. It is characterized by the exceptional good quality of reservoir rock. Estimated reserves and the proximity to existing infrastructure reduce development and production costs," he added.
Chris Elliott, CEO of the Wellesley Group of companies, said, "this transaction allows us to redeploy our development resources to mature our operated Grosbeak development project, whilst maintaining focus on our core business of exploration".
"PL636 was Wellesley's first license on the NCS and we are proud of our contribution to the exploration, discovery and development planning of Duva. However, at this phase in the project PGNiG is a more logical owner and I believe their deep experience of oil and gas development and production will be a valuable asset to the Duva development partnership," he added.
Established in 2007, PGNiG Upstream Norway's main task is to explore for, and produce, oil and gas from fields on the NCS, according to the company's website. Wellesley Petroleum describes itself as an independent oil company focused on exploration on the NCS.
Last month, PGNiG revealed that Moody's had upgraded the company's rating to Baa2 from Baa3.
Generated by readers, the comments included herein do not reflect the views and opinions of Rigzone. All comments are subject to editorial review. Off-topic, inappropriate or insulting comments will be removed.
MORE FROM THIS AUTHOR
Andreas Exarheas
Editor | Rigzone