Petrobras CEO Resigns as Strikes Take Down Market Favorite
by Bloomberg
|
Peter Millard & Sabrina Valle
|
Friday, June 01, 2018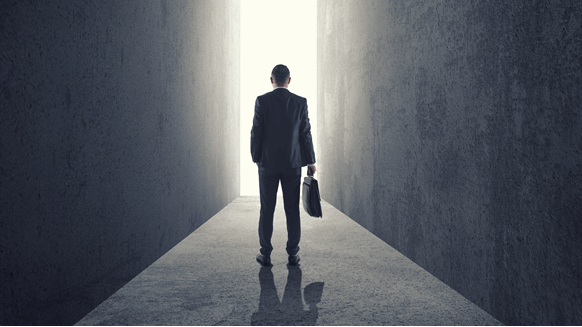 Pedro Parente resigns as Petrobras chief executive officer.
(Bloomberg) -- Pedro Parente resigned as Petrobras chief executive officer, leaving the helm of the state-controlled oil company he helped revive as a nationwide strike against fuel prices unleashed criticism against his free-market policies.
Parente stepped down on Friday, the company said in a filing, adding that there will be no further changes to its board. Petrobras' American Depositary Receipts were down 16 percent at 11:10 a.m. New York time, and local shares plunged 15% after a temporary trading halt was lifted.
Parente is the highest-profile victim of an 11-day trucker strike against fuel prices that grounded flights, shuttered sugar mills and caused shortages of products from food to gasoline. His departure marks the downfall of an executive credited with turning around a state-controlled energy company shackled with debt, corruption and mismanagement.
"It is clear that my permanence at Petrobras ceased to be positive," Parente said in his resignation letter to Brazil President Michel Temer, who he met with Friday in Brazilia. "In my time in public service, above everything, I have been committed to the public good. I'm not attached to any jobs or titles and I will not be an obstacle to the discussion of alternatives."
Parente, 65, took the helm of Petroleo Brasileiro S.A., the company's formal name, in May 2016, vowing to shift company strategy away from government interests and toward a business-oriented strategy. The trained engineer was also tasked with cleaning up the image of the company that was at the center of the Brazil's biggest corruption probe in modern history, Operation Carwash.
"Maybe its a sign Petrobras will be more constrained given politics, but I don't think its a signal the administration is moving in a more populist direction," said Christopher Garman, Eurasia Group's director for the Americas, in a telephone interview. "Clearly, Petrobras being stuck in a political firestorm over past couple weeks may have contributed."
Brazil's real responded, recording the second-biggest drop among 24 emerging market currencies tracked by Bloomberg. It fell 0.8 percent to 3.7528 per U.S. dollar at 12:08 p.m. local time in Sao Paulo.
Asset Sales
Parente had gained praise in financial markets for plans to sell assets to cut debt, reducing costs, recovering cash flow and implementing a new and profitable fuel price policy. Under Parente's watch, Petrobras posted its best quarterly financial results in five years, and the company's stock price doubled.
It was that fuel policy, which matched local fuel prices to international rates, that came under fire during a massive truckers strike that wreaked havoc on Latin America's largest economy. As global oil prices rose, the cost of fuel in Brazil also increased, spurring discontent among consumers, led by truck drivers who depend on fuel to make their living.
Trucker Strike Timeline:
May 21: Truckers call nationwide strike
May 23: Petrobras cuts diesel prices by 10% for 15 days to help resolve strike, triggering historic share plunge
May 24: Government extends diesel price cut to 30 days, and commits to adjust prices monthly instead of daily; also announces tax cuts on diesel and lower freight costs
May 24: Petrobras says government to compensate for any diesel losses, preserving its market-based price policy
May 25: While trucker representatives agree to end strike, protesters continue to block roads and cripple the economy
May 27: Government announces that diesel price cut of 0.46 reais a liter to last 60 days
May 28: Petrobras says it will be compensated for any losses
June 1: Petrobras announces additional cut in diesel to 2.0316 reais a liter under subsidy program with gov Parente has long been at the center of finance in Brazil.
He began his career at state-controlled Banco do Brasil in 1971, had previously been a Petrobras board member, and also became its Chairman under former President Fernando Henrique Cardoso. He later held numerous private sector positions, including head of agribusiness giant Bunge Ltd.'s Brazil unit.
He was chairman of BM&FBovespa SA (B3), the operator of Latin America's biggest securities exchange, and in April, became chairman of food giant BRF. BRF shares advanced 2.6 percent in Sao Paulo on speculation Parente may join the company.
With assistance from David Biller and Walter Brandimarte. To contact the reporters on this story: Sabrina Valle in Rio de Janeiro at svalle@bloomberg.net; Peter Millard in Rio de Janeiro at pmillard1@bloomberg.net. To contact the editors responsible for this story: Reg Gale at rgale5@bloomberg.net Matthew Malinowski.
Generated by readers, the comments included herein do not reflect the views and opinions of Rigzone. All comments are subject to editorial review. Off-topic, inappropriate or insulting comments will be removed.