Petrobras and Chevron Selling Stake in Papa-Terra Field
|
Tuesday, February 04, 2020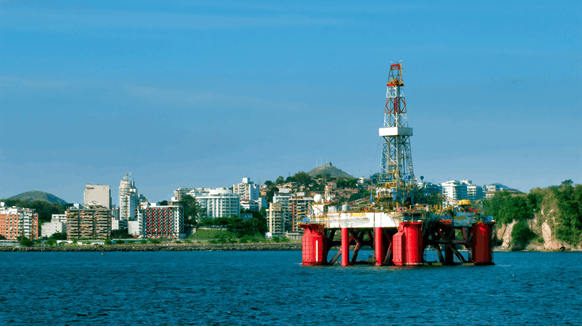 Papa-terra field is part of the BC-20 concession and is located at a water depth of 1,200 meters.
Petrobras and Chevron announced the intent to sell their stakes in the Papa-terra field in the Campos Basin. This transaction is in line with portfolio optimization and the improvement of the company's capital allocation, aiming at maximizing value for its shareholders, according to a written statement from Petrobras.
Petrobras is the field operator with a 62.5 percent stake; Chevron holds the remaining 37.5 percent.
Papa-terra field is part of the BC-20 concession and is located at a water depth of 1,200 meters. The field started its operation in 2013 and its average production in 2019 was 17,300 boed, through two platforms, P-61 type Tension Leg Wellhead Platform and P-63 type Floating Production Storage and Offloading where the entire production is processed. A Tender Assist Drilling rig, through a charter contract, is installed along with P-61.
During the first quarter of last year Petro Rio acquired Chevron's majority ownership stake in Brazil's Frade field. After it closed, Papa Terra was the last mature asset Chevron held in Brazil.
For the past several quarters Petrobras has been focused on selling assets and cutting debt to regain its financial footing and shake the shadow of scandal that emerged years ago. In 2014 Brazilian prosecutors charged execs from six of Brazil's largest engineering firms with forming a cartel to route kickbacks from Petrobras to the ruling political party and its allies. The charges included corruption, money laundering and organized crime.
To contact the author, email bertie.taylor@rigzone.com.
Generated by readers, the comments included herein do not reflect the views and opinions of Rigzone. All comments are subject to editorial review. Off-topic, inappropriate or insulting comments will be removed.