Permian-Based Tech Kicks Produced Water Recycling Up a Notch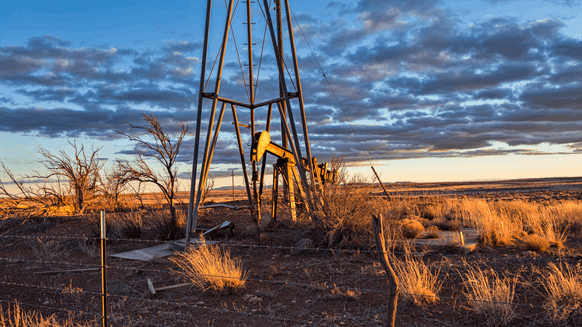 A new and growing challenge for Permian oil and gas companies is handling and disposing of water.
Much of the attention given to the Permian Basin nowadays hinges on growth in oil and gas activity, but the water business is expanding there as well to serve the energy sector.
"The midstream water market is the newest trend," said Dave Burnett, associate research scientist with Texas A&M University's Department of Petroleum Engineering. "Businessmen acquire water rights and then sell to the drilling folks. (They) build pipelines and trade water."
In fact, earlier this year the University of Texas of the Permian Basin hosted an inaugural conference devoted to the region's energy industry water usage needs. As a report on the conference by the Midland, Texas, newspaper put it, water will be the "next major market" for the region.
"The pipeline issues are becoming pretty important – both for water and for gas and oil," said Burnett. "The problem in the Permian … is the choke point – getting the product to market – and since water is now a commodity just like oil and gas, pipelines to move it around are going to be critical."
Although much of the discussion about the Permian's burgeoning water industry has emphasized pipelines and other infrastructure, that approach presents additional hurdles, according to one member of the region's growing water business community.
"Typically, the economical and logistical impacts of sourcing, transporting, storing, treating and disposing of water are key challenges each operator faces during drilling, completion and production of wells," said Danny Jimenez, CEO of Gradiant Energy Services. "However, a new and growing challenge for oil and gas companies is the handling and disposal of water from exploration and production."
Once a well is producing, the ratio of water to oil can range from 3:1 to 11:1, Jimenez explained. He pointed out that the cost of safely disposing of this growing volume of water has become a significant source of rising operating costs.
A "very practical" approach that Permian operators have employed is recycling and re-using produced water, said Burnett. "No one is using fresh water aquifers' groundwater for oil and gas operations. Brackish ground water and recycling and re-use fills the need for shalers."
Growing Interest in Desalination, Evaporation
Pointing out that treating produced water for reuse saves companies' disposal costs and limits water sourcing constraints, Jimenez said that the water recycling and reuse needs of his six-year-old company's customers are changing in scope.
"Initially, many of our customers' needs revolved around required recycling services to produce a clean, reusable brine," Jimenez recalled. "Today, however, the interest in desalination and evaporation has escalated. Desalination and evaporation take recycling of produced water to the next level."
In addition to making water suitable for reuse, desalination enables operators to tailor water quality depending on specific needs such as reinjection or another beneficial use, said Jimenez. Gradiant Energy Services launched Gradiant Corp.'s proprietary water technologies in the oil and gas industry. Gradiant's water innovations entered the Permian via the Carrier Gas Extraction (CGE) system, which "mimics the way a cloud forms and drops rain," Jimenez noted.
According to Gradiant Energy Services' website, the membrane-free desalination process extracts water vapor from produced water using air as a carrier gas and leaves behind only contaminants. After the desalination stage, the CGE system – deployed onsite using mobile units – recovers purified water via a dehumidification process that uses a specialized heat exchanger. The company maintains the CGE system's energy requirement is less than one-half that of multi-stage mechanical vapor recompression, which is a competing fresh water recovery technology.
"The system is powered by natural gas or an available heat source, reducing the cost of traditional desalination and evaporation," Jimenez said of the CGE system. "The treated water is consistently below 100 parts per million of dissolved solids, which is similar to many drinking water supplies. More importantly for operators, the system was proven reliable despite the highly variable incoming water, making it a great solution for those in need of a consistent, fresh water source."
Operators not requiring fresh water can use the evaporation rather than desalination process, continued Jimenez. The former process, which only applies the humidification capabilities of the technology, allows an operator to dispose of water on-site and thus avoid transportation costs, he said.
1
2
View Full Article
Generated by readers, the comments included herein do not reflect the views and opinions of Rigzone. All comments are subject to editorial review. Off-topic, inappropriate or insulting comments will be removed.