Permian Serves As Oil Market Shock Absorber
|
Wednesday, October 09, 2019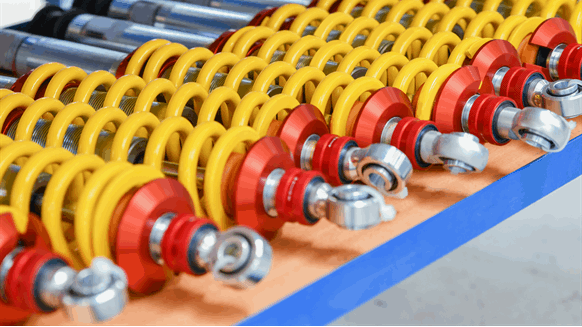 The Permian Basin helps to dampen the effects of geopolitical and domestic impacts affecting the oil market.
For the oil market, the Permian Basin acts like a shock absorber.
That is a key takeaway from a new report from Austin, Texas-based oil and gas software-as-a-service (SaaS) and data analytics firm Enervus. The report examines geopolitical and domestic impacts affecting the oil, natural gas, and natural gas liquids (NGL) markets.
"Global incidents like the attack on Saudi oil facilities that used to send lasting ripples across the world and disproportionately harm the United States are now being dismissed," Bernadette Johnson, vice president of strategic analytics at Enervus, said in a written statement emailed to Rigzone. "What used to trigger a major buy or sell in crude oil, or cause prices at the pump to skyrocket, are being shrugged off by the markets in a day."
Johnson pointed out that markets have abundant U.S. supplies – primarily from the Permian Basin – to thank.
"Absorbing most of that impact is the Permian Basin, which has since jumped to 40 percent of total U.S. oil production, but capacity and bottlenecks continue to be a major problem there," said Johnson. "The good news is relief is on its way with several planned pipelines expected to come online soon."
Beyond last month's disruption in Saudi production, steep declines in crude output from Iran and Venezuela have failed to present physical oil markets from being well-supplied, Enervus also noted.
"Preliminary data imply global petroleum stocks drew in the third quarter and stocks are expected to draw again in the fourth, but large supply/demand imbalances are in our outlook for early 2020 as total petroleum demand continues to soften and non-OPEC production ramps up further," the firm stated.
In fact, despite the ostensible slowdown in U.S. tight oil production, Enervus contends that production growth in Brazil and Norway will augment U.S. supplies and drive non-OPEC crude and condensate growth to 2 million barrels per day in 2020.
The report also anticipates continued robust growth in exports of U.S. liquefied natural gas (LNG) – provided that international trade disputes do not derail the trend.
"America's energy story isn't just about crude oil," continued Johnson. "LNG exports set a record high during the summer of 2019, and our projections indicate they could nearly double from 5.0 billion cubic feet per day (Bcfd) to 9.0 Bcfd by 2023. However, trade wars could certainly alter that anticipated future."
On the NGL front, Enervus observes that record or near-record production and inventory levels have depressed ethane and liquefied petroleum gas (LPG) prices. Moreover, the company noted that a "slew of fractionation capacity" is slated to come online during the first quarter of 2020; but, it added that Mother Nature could alter that schedule.
"However, recent storms and flooding along the Texas Gulf Coast near Mont Belvieu may delay some of these projects, possibly extending fractionation tightness along the Gulf Coast as y-grade production continues to increase, particularly out of PADD 3 and the Permian," Enervus stated.
Enervus, which until late August was known as DrillingInfo, has posted a preview version of its new 50-page report, "The Street Strikes Back."
Generated by readers, the comments included herein do not reflect the views and opinions of Rigzone. All comments are subject to editorial review. Off-topic, inappropriate or insulting comments will be removed.