Permian Refinery to Apply Lessons from Bakken Project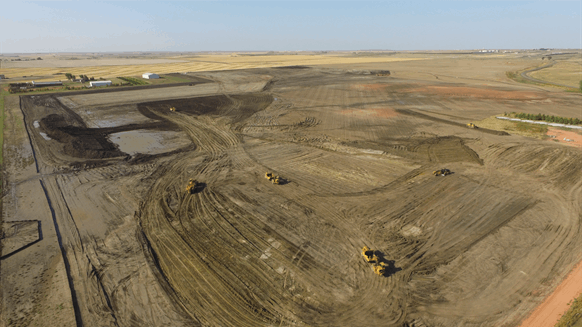 An aerial view of the Belfield, N.D. site where Meridian Energy is building its Davis Refinery.
Rigzone: What will be the key markets for the Permian refinery, and what infrastructure exists – and/or will be needed – to link the facility to feedstocks and get products to customers?
Prentice: The Permian facility will get its crude by pipeline. Initially, a substantial amount of products – if not all – will go out by truck and rail until the market seasons and justifies product pipeline commitments. Our crude supply and product offtake partners will be involved in those decisions and related asset/infrastructure developments as they take place.
Rigzone: What's your time frame for the project?
Prentice: The Meridian Permian Refinery will likely take les than a year to permit and approximately two years to build and commission. Meridian conservatively estimates about three years from now to begin full commercial operations, although it could be less. The Meridian plant will not be in operation before the International Maritime Organization (IMO) 2020 deadline for clean fuel requirements, but its fuel oil product will be compliant with those specifications.
Rigzone: Another refinery has been announced in nearby Pecos County, Texas, by MMEX Resources Corp. Do you think the Permian can support two new refineries?
Prentice: We don't know anything about the MMEX project, or their markets, but we welcome the competition – it will keep all of us on our toes. An enormous amount of oil is coming out of the Permian – the recently announced pipeline that will be located very close to our refinery will carry an amount of oil that is equal to one percent of total world production! All of that oil has to be refined somewhere – why not refine a small amount of it right there? Local pricing for refined products indicates that the local consumers need a reliable and cost-effective source of fuel right there in West Texas.
1
2
View Full Article
Generated by readers, the comments included herein do not reflect the views and opinions of Rigzone. All comments are subject to editorial review. Off-topic, inappropriate or insulting comments will be removed.