Permian Pipeline to Access Texas Deepwater Ports
|
Friday, November 30, 2018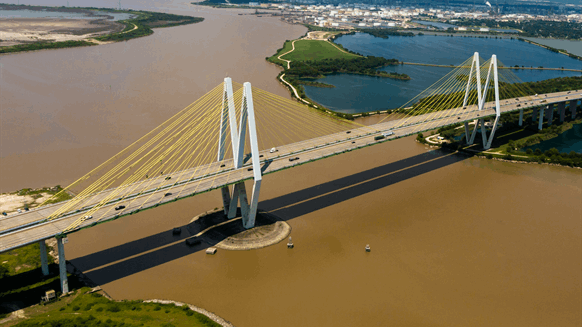 Jupiter Energy Group has launched its 90-day open season for binding shipper commitments on the Jupiter Pipeline
Jupiter Energy Group has launched its 90-day open season for binding shipper commitments on the Jupiter Pipeline, the privately held midstream company reported Friday.
"Construction of the Jupiter Pipeline is a key element in achieving our vision of providing our customers with the best hydrocarbon solutions from the wellhead to the world," Albert Johnson, president of Jupiter Pipeline LLC, said in a written statement.
According to the company, the 650-mile-long Jupiter Pipeline will be the only pipeline out of the Permian Basin that will access all three of Texas' deepwater ports – Houston, Corpus Christi and Brownsville. The 36-inch-diamater crude oil pipeline will originate near Crane, Texas, and Gardendale-Three Rivers, Texas, and it will have an offtake point in Brownsville, Texas, Jupiter stated. Also, the company noted that the pipeline will have direct access to a fully capable very large crude carrier (VLCC) off-coast loading facility at Brownsville.
The pipeline, which could begin service in the fourth quarter of 2020, could boast a capacity of up to 1 million barrels per day of crude oil, Jupiter states in its open season notice.
As a previous Rigzone article about the project notes, the pipeline will directly link to Kinder Morgan's Double Eagle and Crude & Condensate pipeline systems. In addition, Jupiter has received permits to load and unload up to Panamax-sized vessels at the crude upgrading, processing and export terminal it is building in Brownsville.
Generated by readers, the comments included herein do not reflect the views and opinions of Rigzone. All comments are subject to editorial review. Off-topic, inappropriate or insulting comments will be removed.