Permian Oil Output Set to Keep Growing
|
Wednesday, June 19, 2019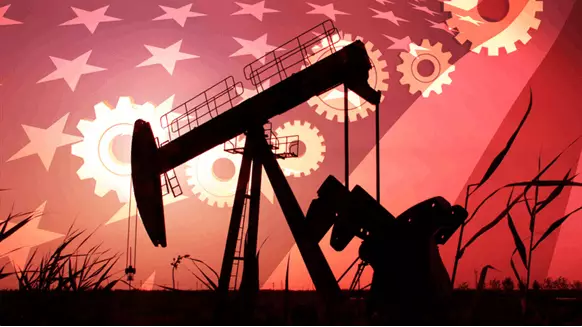 Permian oil production is forecasted to hit 4.226 million barrels per day next month.
The U.S. Energy Information Administration (EIA) has forecasted that Permian oil production will hit 4.226 million barrels per day (MMbpd) next month in its latest drilling productivity report.
This marks the first time the EIA has projected oil output in the region to surpass the 4.2MMbpd mark in a drilling productivity report. Permian oil production in June was forecasted to come in at 4.171MMbpd in the EIA's latest report. Back in May, the EIA anticipated that Permian oil output would be 4.173MMbpd in June.
The EIA's monthly drilling productivity report focuses on the Anadarko, Appalachia, Bakken, Eagle Ford, Haynesville, Niobrara and Permian regions. According to the EIA's latest report, the Permian is set to see the largest oil output increase from June to July.
Permian oil production has more than quadrupled in the last decade, according to EIA data, which indicates that oil output from the region stood at less than 1MMbpd in 2010.
According to the EIA, the organization's drilling productivity report uses recent data on the total number of drilling rigs in operation, along with estimates of drilling productivity and estimated changes in production from existing oil and natural gas wells, to provide estimated changes in oil and natural gas production.
The EIA is the statistical and analytical agency within the U.S. Department of Energy. It collects, analyzes, and disseminates independent and impartial energy information to promote sound policymaking, efficient markets and public understanding of energy and its interaction with the economy and the environment, according to the EIA's website.
Generated by readers, the comments included herein do not reflect the views and opinions of Rigzone. All comments are subject to editorial review. Off-topic, inappropriate or insulting comments will be removed.