Permian NGL Access a Plus for Exxon-Sabic Project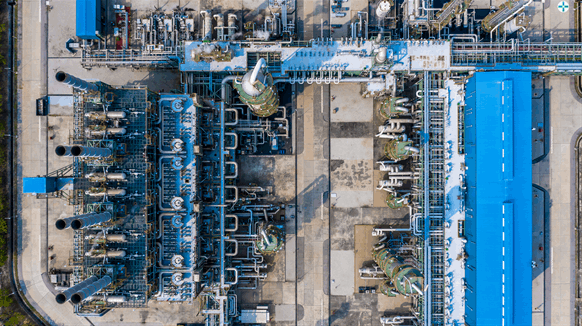 A new Corpus Christi-area ethane steam cracker complex will enjoy closer proximity to a major source of natural gas liquids feedstocks than other Texas Gulf Coast sites.
The Gulf Coast Growth Ventures (GCGV) ethane steam cracker complex that Exxon Mobil Corp. and Saudi Basic Industries Corp. (SABIC) have decided to build near Corpus Christi, Texas, will enjoy closer proximity to a major source of natural gas liquids (NGL) feedstocks than other Texas Gulf Coast sites.
That's an important advantage, according to Larry Schwartz, principal with Houston-based LS Consulting and former NGL Fundamentals Advisor with BP-IST.
The San Patricio County site – located near the town of Gregory – is "closer to the Permian Basin production of NGL than either Houston or Mont Belvieu," Schwartz told Rigzone. Moreover, he cited lower-cost ethane supplies and plentiful natural gas and acreage for building as other selling points for the GCGV project, which secured permits Wednesday from the Texas Commission on Environmental Quality (TCEQ).
To be sure, Schwartz observed that the project faces a significant challenge regarding where to put the facility's feedstocks and products.
"There is no available storage for ethane/ethylene within the area surrounding this proposed plant," he said. "The closest storage is further up the coast at Stratton Ridge and Markham, which implies that pipelines will be needed to utilize storage there for both ethane feed and ethylene production."
Could the storage issue, coupled with significant local opposition to the project, derail GCGV?
"Well, it has been proposed by others to add additional NGL fractionation in Corpus Christi and thus they will also be required to add storage to manage this situation," said Schwartz. "These new NGL fractionators would be required to supply the nearly 115,000 barrels per day of ethane feed. Lastly, Enterprise Products has announced an extension of their ethylene pipeline system to the Corpus Christi area so that may be an adjunct to any new requirements this new complex would have."
An attempt to obtain details from GCGV about the project's storage component was unsuccessful as of Friday morning.
The experiences with other Gulf Coast ethane crackers also leads Schwartz to view the announced GCGV project timelines with a skeptical eye. The Exxon-SABIC joint venture has reported that it expects to begin construction during the third quarter of this year and start-up the facility in 2022.
"I must take issue with this for the reason that this is much faster than the norms for expansions at already existing facilities," said Schwartz. "Please note that ExxonMobil and its Baytown project was much longer than two years, closer to four years, and Chevron Phillips Chemical – which also built a new cracker on an existing site – was also in the three-plus-year range. Lastly, please note that the head of the TCEQ is quoted as saying, 'If they begin construction, they would be doing so at their own peril.' This suggests that the permit may yet be overturned due to court actions by the local and environmental communities."
Schwartz told Rigzone that he believes the GCGV project will get built – but not by 2022. His view is that by late 2023 or even early 2024 is a more likely time frame.
"Will the timing for the EPIC NGL system and fractionation in Corpus Christi support this project?" Schwartz concluded. "Likely. Watch out for the vagueness of the permit that was issued for this project."
Generated by readers, the comments included herein do not reflect the views and opinions of Rigzone. All comments are subject to editorial review. Off-topic, inappropriate or insulting comments will be removed.