Permian Methane Project Lacks Industry Partners
by Matthew V. Veazey
|
Rigzone Staff
|
Thursday, October 03, 2019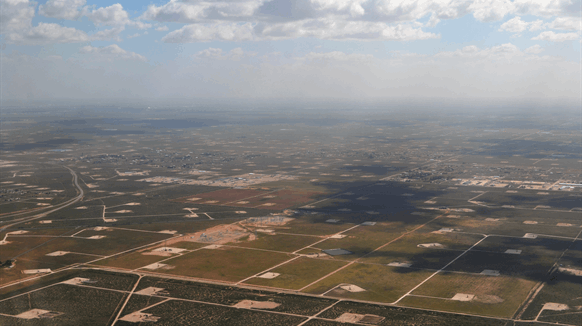 EDF said it hopes the findings will be of value to industry and regulators alike.
The Environmental Defense Fund (EDF) on Wednesday unveiled plans to map and measure methane emissions across the Permian Basin.'
Through its year-long project, which will begin next month, EDF said in a written statement that it will use remote sensing technologies and emissions quantifications algorithms, to "build a comprehensive database of emissions information."
EDF's partners in the methane emissions-mapping project include the University of Michigan, McGill University, Stanford University, Pennsylvania State University, the University of Wyoming and the airborne emissions sensing firm Scientific Aviation. Absent from the project are representatives of the oil and gas industry.
Confirming to Rigzone that no oil and gas companies were invited to become formal partners in the project, Matt Watson of EDF said that his organization hopes the outcome of the study will be useful to the industry and regulators alike.
"We want to make this data actionable to them," said Watson, vice president of EDF's North America Energy Program. "The goal is to help operators and regulators understand the problem, improve field practices and improve regulatory oversight."
Watson, who said that EDF has been in contact with companies regarding ways to manage and handle the data, noted the project is designed to provide an updated understanding of the extent of methane emissions in the Permian.
"Much of the methane science was done before the Permian boom really turned on so folks don't have a good handle on what's happening," Watson said. "You can't fix what you don't know."
Citing a five-year EDF-led study, Watson said that researchers concluded the U.S. oil and gas industry emits at least 13 million metric tons per year of methane – considerably higher than the 8 million metric tons per year the U.S. Environmental Protection Agency estimates. He said he suspects a major culprit in the Permian is uncombusted methane from malfunctioning flares.
"By our estimate in 2018, the industry flared off $500 million worth of gas in the Permian," said Watson. "That's enough gas to serve the needs of every home in Texas' 11 largest cities."
EDF plans to make study results publicly available on its website, uploading findings periodically throughout the year. Watson said that companies and regulators will be able to access raw data, adding that results will be presented in "visually meaningful ways" to help frame the issue for the public.
Referencing the results of the five-year study noted earlier, one industry representative contacted by Rigzone expressed reservations about the upcoming Permian methane study.
1
2
View Full Article
Generated by readers, the comments included herein do not reflect the views and opinions of Rigzone. All comments are subject to editorial review. Off-topic, inappropriate or insulting comments will be removed.
MORE FROM THIS AUTHOR
Matthew V. Veazey
Senior Editor | Rigzone