Permian Frac Tracker Sees Bipolar Market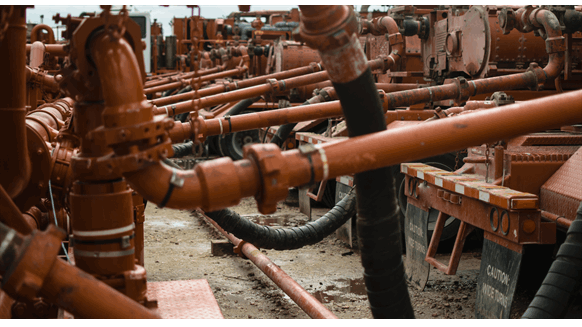 Firm monitors upstream oil and gas through the prism of hydraulic fracturing activity.
Recent reports about oil and gas industry conditions in the Permian Basin have been mixed. As this July 16 article from Bloomberg indicates, there is evidence that industry activity is slowing down. Earlier this month, however, Rigzone reported that analysts with a prominent energy research firm dismiss that notion.
The Bloomberg article assesses the Permian's health in the context of rig counts and production levels. Meanwhile, the Rigzone article references average well productivity. Seeking another perspective on the matter, Rigzone has re-connected with Matt Johnson. As principal of Los Angeles-based Primary Vision, Inc., Johnson monitors the upstream through the prism of hydraulic fracturing activity. Through its "Primary Vision Frac Spread Count," Johnson's firm tracks metrics such as frac spreads, frac fleets and stimulation crews.
"They reveal fracturing activity by region, by operator and pumper," Johnson said of the data his company reviews. He explained that his firm's focus on location, job duration and operator/pumper correlations provides insights about the market, competition and activity levels.
In February of this year, Johnson told Rigzone that oilfield services (OFS) operations in the Permian could be on the cusp of an uptick. What does his firm's frac spread indicator reveal about current market conditions in the region, and what does it suggest could happen through the rest of 2019? Read excerpts from Johnson's latest conversation with Rigzone to find out.
Rigzone: When we chatted in February, Primary Vision was anticipating an "action-packed" spring and summer for Permian oilfield services firms based on improved crude prices, global supply and demand and favorable pressure pumper contracts. Did this scenario materialize? If so, how impressive was the rebound following the late-2018 drop-off in activity?
Matt Johnson: We anticipated that pricing would flip in pumpers' favor as we drew closer to higher frac spread utilization rates out of the early part of the year. Our counts were solid, but what was shocking was the number of completions in the second quarter. We believe that more wells were completed in June 2019 than at any point this year. Depending on who you talk to and what you read this might seem unfathomable, but operators were completing more wells, with more consumables used and less spreads – lower utilization rates than we expected – during that month than we've seen this year.
I've traveled the globe this year showcasing our current products and things we have in beta and can share that the market is in a bipolar state. One day I can talk to a pumper who said this was the worst year ever, the other I can talk to a pumper who was fully utilized and is for the rest of 2019. I just spoke with an operator the other day that is positioned to dominate the fall because they keyed in on opening pipelines while another has wrapped up their completion schedule and is looking for additional investment. The proof is in the data, and operators marched strong through the end of June. The year-over-year seasonality shows a slowdown from the middle of July into early September. From there we think we'll see a small pick-up, followed by a sleepy holiday season.
Rigzone: Have you noticed any surprises and/or particularly striking aspects of Permian OFS activity in the past six months?
Johnson: This may not be as shocking as it sounds, but we think the ramifications are big. We know that operators are doing everything they can to continue the push for cost savings, including looking much closer at direct-sourcing their consumables (water, proppant and chemicals). We also see a handful of new logistics/sourcing/scheduling service companies coming online. Think of a third party coming in between the pumper and the operator to schedule consumable sourcing/delivery, while the operator just rents the horsepower from the pumper. This will definitely lead to further pain in the pressure pumper market in addition to looming operator consolidation.
Rigzone: What are some key trends you're seeing among Permian operations and OFS firms nowadays, and what might we expect to see over the next six months?
Johnson: The continued push into alternative-powered/electric spreads. This market has a had substantial growth this year as maybe as much as 15 spreads are fully electric now versus single digits in 2018. Some alternative solutions seem really strong while we hear that ongoing continuity issues remain with spreads that are fully electric. A lot of this is just ground talk, but it does seem that some of the alternative power solutions might be the best bridge solution between a traditional pump and an electric-powered turbine for the majority.
To contact the author, email mveazey@rigzone.com.
Generated by readers, the comments included herein do not reflect the views and opinions of Rigzone. All comments are subject to editorial review. Off-topic, inappropriate or insulting comments will be removed.