Permian Frac Scene Could Get Busier Soon
|
Friday, February 22, 2019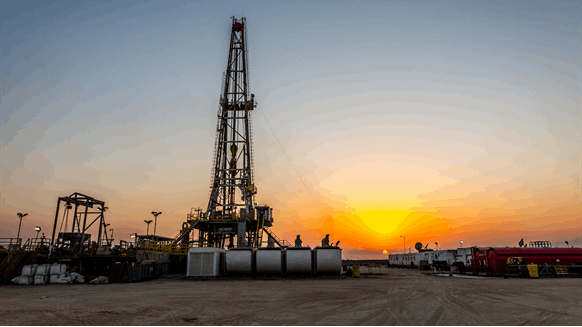 The oilfield services sector in the Permian Basin could be getting action-packed.
Hydraulic fracturing operations appear to be ramping up in the Permian Basin, suggesting that the region's oilfield services sector is regaining strength after suffering a dip in activity in recent months.
"Operators have gone from full-go planning mode in December to slowing things down since pricing took a dive over the holidays," said Matt Johnson, Principal with Los Angeles-based Primary Vision, Inc. "A combination of improved crude pricing, global supply and demand and favorable pressure pumper contracts may be just the three-pointer that operators need to make spring/summer action-packed."
Through its "Primary Vision Frac Spread Count," Johnson's firm gauges the health of the upstream oil and gas industry through the lens of hydraulic fracturing activity. The indicator hinges on frac spreads, or frac fleets, which comprise the equipment that a pressure pumper – an oilfield service company – uses to perform a frac stimulation job. By Primary Vision's reckoning, an increase in the number of frac spreads translates into an uptick in activity and growth in production – and vice versa.
As Rigzone reported Thursday, the U.S. Energy Information Administration expects oil production from the Permian to cross the 4 million barrel per day mark next month – more than four times the volume of daily output in 2010.
On Feb. 18, Primary Vision reported that the national frac spread count had risen by 11 week-on-week to 452 and that the Permian accounts for approximately one-third of that figure. The Permian gained four frac spreads during the period to hit 147, Johnson told Rigzone.
"The rig count is diverging from the frac spread count as we predicted earlier this year," Johnson told Rigzone. "The Permian Basin has seen a decline of almost three percent of rigs and an increase in frac spreads of eight percent since early January. The perception is that U.S. operators are satisfied pushing their completion programs forward with WTI/NYMEX pricing above $50."
On Thursday, the price of a barrel of West Texas Intermediate (WTI) crude oil for April delivery settled at $56.96.
"Some operators took their ball and went home in Q3, per rumors, however this won't really be seen until all of the data has rolled in," continued Johnson. "Over Q4 we saw a slowdown of active frac spreads of up to 30 percent from 2018 highs."
Pointing out that the panic that set in amid the pricing shock that occurred around Christmas was genuine, Johnson pointed out that operators' year-end meetings focused on performance.
"They talked about improvement and now it was about hyper-targeting completions even more methodically in 2019," explained Johnson. "Then a crude pricing anomaly happened over the holidays and everyone hit pause."
Although concerns about market risk and perceived global demand linger, service companies have had the opportunity to put the less frenetic pace to their advantage by refining some of their internal processes, Johnson added.
"With a bit more patience this year operators can have their logistical systems improved (think water and proppant strategy), oilfield services will continue to give further pricing incentives to pump and more pipelines will come online," said Johnson. "These are all considerations that make both logical and economical sense."
Although his firm holds the view that much of the downward spiral in crude pricing was algorithmic, Johnson opined that operators "wanted the dust to settle first and see the market act more rationally." Now, he added, "smart operators" hold the advantage.
"Strategic planning and expert-level execution takes position and timing, all things smart operators have on their side now," said Johnson. "We've heard of stories where the biggest operators in the world have break-evens in the teens and low-20s in the Permian. Kudos to the operators that learned their lessons from the rough patches of last cycle and improved every department under the sun."
Generated by readers, the comments included herein do not reflect the views and opinions of Rigzone. All comments are subject to editorial review. Off-topic, inappropriate or insulting comments will be removed.