Permian Firm Aims for 25-percent Headcount Growth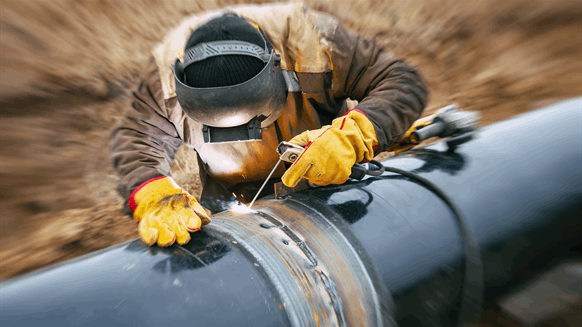 The energy services firm is diversifying its presence in the Permian Basin.
The energy services firm Wood has ambitious employee growth plans this year in the Permian Basin.
"If we haven't created 500 new jobs in West Texas by the end of the year, I'll be disappointed," Andrew Stewart, CEO for Americas Asset Solutions with Wood, told Rigzone Tuesday on the sidelines of the 2019 Offshore Technology Conference (OTC) in Houston.
Approximately one-half of Wood's approximately 4,000 employees based in U.S. shale basins work in the Permian, where the company is engaged in various pipeline, power and even solar projects in the region. Stewart told Rigzone that the firm currently is advertising for more than 100 craft professionals, and he noted that the company is looking to hire employees – who would receive full benefits packages. Some of the specialties the company is recruiting for include operations and maintenance specialists, mechanical fitters, instrumentation pros, welders and others.
"Sixty percent of our payroll is craft professionals," said Stewart. "Everything that's been built and designed has to be maintained."
Although Wood has had a presence in the Permian for more than two decades, the company – like other energy services firms – has reported strong growth in the region. In fact, Kerry Sedge – Wood's communications director – confirmed to Rigzone that Wood's headcount and revenue growth in 2018 outpaced general production growth in the basin.
Wood, which has long specialized in designing and building pipelines and shale facilities, is also branching out its engineering, procurement and construction (EPC) capabilities. Stewart pointed out the company is diversifying its expertise to include power projects (solar and co-generation), fabrication and operations and maintenance. Some of the firm's customers include operators such as ExxonMobil unit XTO, Anadarko and Shell as well as midstream players such as Navitas.
Sedge also noted that Wood is adding a digital element to its Permian service offerings. She explained that the firm is developing a "CoLab" facility in Houston that will integrate virtual reality, data analytics, automation and control robotics, process optimization and asset integrity, block chain and cyber Internet of Things and other systems and tools.
Stewart pointed out that Wood's increasingly diverse client base, coupled with various digitalization components, should enable employees to enjoy more career continuity by developing their skill sets across a "rich variety" of projects.
"We want to be the employer of choice by having employees have a career basis rather than a project basis," he concluded.
Generated by readers, the comments included herein do not reflect the views and opinions of Rigzone. All comments are subject to editorial review. Off-topic, inappropriate or insulting comments will be removed.