Permian Crude Buyers Gain Gulf Coast Loading Option
|
Thursday, August 15, 2019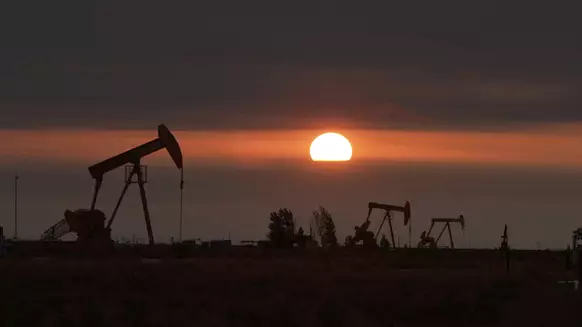 ICE and MMP will begin auctioning dock capacity at dock facilities in Galena Park and Seabrook, Texas.
Intercontinental Exchange, Inc. (ICE) and Magellan Midstream Partners, L.P. (MMP) will begin auctioning dock capacity at Houston-area marine facilities for the ICE Permian West Texas Intermediate (WTI) crude oil futures contract, ICE reported Wednesday.
Under the new monthly auction process, customers who purchase an ICE Permian WTI futures contract – deliverable at MMP's East Houston terminal (MEH) – will gain the option to load that product directly at the midstream firm's dock facilities in Galena Park and Seabrook, Texas, ICE explained in a written statement emailed to Rigzone.
"This is an important step in the development of the Permian WTI futures contract," noted Jeff Barbuto, ICE's global head of oil business development. "Allowing customer to acquire Magellan terminal (MEH)-quality WTI via the ICE Permian WTI crude contract, access storage through the storage futures contract and now access dock space through this new auction should offer significant efficiencies to our customers. We look forward to expanding this program over time."
According to ICE, the initial auction is planned for Sept. 10, 2019, for physical delivery in November.
"We believe this new program will offer our customers the ability to seamlessly enhance their crude oil export capabilities at Houston-area facilities, now including Galena Park and Seabrook," noted Robb Barnes, MMP's senior vice president of commercial crude oil. "Participants in the ICE program will continue to benefit from the high-quality crude oil at Magellan's facilities and access to a diverse group of refiners and storage and export facilities through the Magellan network at a competitive rate."
ICE stated that capacity offered via the Permian WTI futures auctions initially will be adequate to fill Panamax and Aframax size vessels, with Suezmax size vessels being added in the future.
To contact the author, email mveazey@rigzone.com.
Generated by readers, the comments included herein do not reflect the views and opinions of Rigzone. All comments are subject to editorial review. Off-topic, inappropriate or insulting comments will be removed.