Oxy-Anadarko Deal Anchors Muted M&A Rebound in 2Q
|
Wednesday, July 03, 2019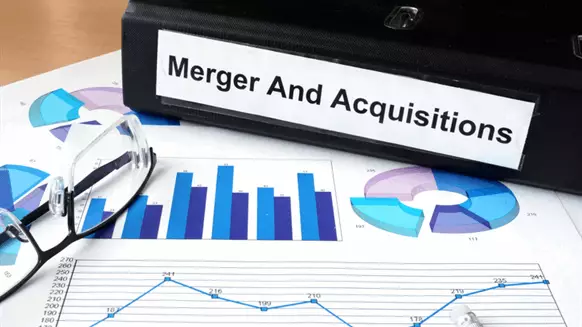 Drillinginfo analysis finds that U.S. M&A deal value rebounded to $65 billion in the second quarter, driven largely by the Oxy-Anadarko deal.
Coming off a 10-year low in the first quarter, U.S. mergers and acquisitions (M&A) deal value rebounded to $65 billion in the second quarter, according to a report released Tuesday from Drillinginfo.
But do not misinterpret that as a recovery.
One deal in particular, Occidental Petroleum Corporation's acquisition of Anadarko Petroleum Corporation, represented 88 percent of total deal value in second quarter. This is the fourth-largest upstream oil and gas deal ever.
But Oxy-Anadarko deal aside, second quarter M&A value had a modest rebound of $7.6 billion. While this was almost four times the first quarter's $2 billion, it's still far less than the average quarterly total of $19 billion seen in 2017-2018.
"Occidental dominated headlines this quarter with assertive maneuvering to beat out much larger rival Chevron and secure a deal with Anadarko," Drillinginfo M&A analyst Andrew Dittmar said in a release sent to Rigzone. "While Anadarko's assets span the globe, the deal is largely a play on U.S. shale —particularly in the juggernaut Permian which continues to power U.S. production growth."
Other notable transactions, including Comstock Resources' acquisition of private equity-backed Covey Park, focused on areas outside of the Permian. The Comstock deal was the second largest of the quarter and focused on the Haynesville.
That acquisition was made possible because of NFL team Dallas Cowboys owner and Comstock controlling shareholder Jerry Jones' commitment of $1.1 billion.
In its analysis, Drillinginfo points out Jones' commitment helped Comstock avoid one of the key impediments to acquisitions by public companies – nearly no financial support from Wall Street.
"Wall Street, consistent with the message for E&Ps to live within cash flow, has cut off new investment dollars from public markets," said Dittmar. "Smaller E&Ps, many of which were focused on growth and counting on continued funding, have been particularly impacted. Some of these smaller companies could evaluate whether they would be better off private."
The industry didn't see a rush of public company consolidation in the second quarter. Analysts believe this is due to the wide expectations in price between buyers and sellers, therefore making deals challenging.
What we may see instead in the future are "mergers of equals" such as the recent oilfield services combination of Keane Group and C&J Energy, which leads to a 50/50 ownership structure between existing shareholders in the new companies.
Generated by readers, the comments included herein do not reflect the views and opinions of Rigzone. All comments are subject to editorial review. Off-topic, inappropriate or insulting comments will be removed.