Oxy Jazzes Up Anadarko Offer, Makes $8B Total Deal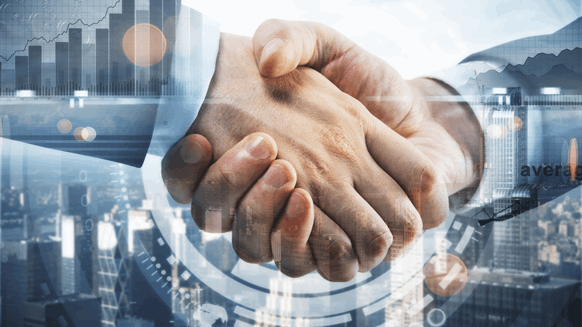 Oxy revises its offer for Anadarko and enters into an $8.8 billion agreement with Total in connection with the deal.
Occidental Petroleum Corporation (Oxy) revealed Sunday that it has jazzed up its offer for Anadarko Petroleum Corporation (APC) and agreed a deal to sell APC's Africa assets to Total S.A. for $8.8 billion.
Oxy has delivered a letter to the board of directors of APC setting forth the terms of a proposal to acquire APC for $76 per share, comprised of $59 in cash and 0.2934 shares of Oxy common stock per share of APC common stock. Oxy's previous offer was for $76 per share, comprised of $38 in cash and 0.6094 shares of Oxy common stock for each share of APC common stock.
The revised proposal has been unanimously approved by the Oxy board of directors and represents a premium of approximately 23.3 percent to the $61.62 per share value of Chevron's pending offer, Oxy said in a company statement. Oxy added that the increased cash portion of $59 per share provides "significant immediate value, greater closing certainty and enhanced accretion".
In connection with Oxy's proposal to acquire APC, the company has entered into a binding agreement to sell APC's Algeria, Ghana, Mozambique and South Africa assets to Total for $8.8 billion. The sale is contingent upon Oxy entering into and completing its proposal to acquire APC and would be expected to close simultaneously "or as soon as reasonably practicable afterwards", Oxy said.
The proceeds of the sale of these assets would cover a portion of the cash consideration to fund the proposed acquisition of APC, according to Oxy.
"We firmly believe that Occidental is uniquely positioned to drive significant value and growth from Anadarko's highly complementary asset portfolio," Oxy President and CEO, Vicki Hollub, said in a company statement.
"This combination will create a global energy leader with the scale and geographic diversification to drive compelling returns to the shareholders of both companies," she added.
"The financial support of Berkshire Hathaway as well as the agreement we announced with Total allows us to delever our balance sheet while focusing our integration efforts on the assets that will provide the most value for us," Hollub continued.
Commenting on Oxy's Total deal, Greig Aitken, director of M&A research at Wood Mackenzie, said, "this is a move that will alleviate the concerns of Anadarko's shareholders".
"Anadarko's main concern appears to be uncertainty regarding the execution of the deal. Can Oxy finance the deal, will the bid value erode due to a falling share price, will its shareholders acquiesce?" Aitken added.
"Combined with the recent $10 billion Berkshire Hathaway commitment, this disposal has allowed Oxy to increase the cash component of its bid from 50 percent to 76 percent (an increase of approximately $10.5 billion). The new proposal does not require a vote from Oxy's shareholders," Aitken continued.
With added certainty around Oxy's ability to complete the deal, it will be very difficult for APC not to accept, according to Aitken.
"Chevron has the firepower to increase its offer but will have to decide whether it also has the appetite," Aitken added.
Generated by readers, the comments included herein do not reflect the views and opinions of Rigzone. All comments are subject to editorial review. Off-topic, inappropriate or insulting comments will be removed.