Oxy Forms Permian JV with Ecopetrol
|
Wednesday, November 13, 2019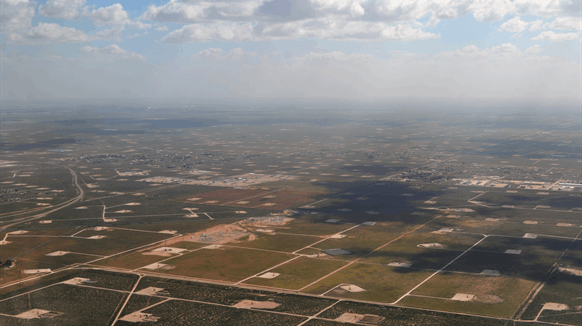 Occidental has closed its previously announced Permian Basin joint venture with Colombia-based Ecopetrol S.A.
Occidental Petroleum Corp. reported Wednesday that it has formed a joint venture (JV) with Colombia-based Ecopetrol S.A. to develop 97,000 net acres of Occidental-owned Midland Basin properties in West Texas.
The JV, which the companies announced in August of this year, represents Ecopetrol's first foray into the Permian Basin and the U.S. onshore. It also provides Occidental with $750 million in cash, which Ecopetrol paid at closing for a 49-percent stake in the strategic partnership. Ecopetrol will also provide $750 million in carried capital as it develops the acreage with Occidental, which will operate and own a 51-percent interest in the JV.
Occidental stated Wednesday the JV will enable it to accelerate its development plans in the Midland Basin, where its activity is currently minimal. For Ecopetrol, the partnership gives it the opportunity to boost reserves and production while also gaining shale development know-how – and potentially applying it in Colombia.
"We are highly confident that the actions we already have in progress will allow us to exceed the upper end of our original $10 to $15 billion divestiture goal by the middle of 2020," Occidental President and CEO Vicki Hollub said in a written statement emailed to Rigzone. "Closing the Midland Basin Joint Venture and completing the sale of additional non-core assets are the latest examples of Occidental's progress toward further strengthening our balance sheet."
In addition to announcing the closure of the Ecopetrol deal, Occidental stated Wednesday that it had sold "select non-core assets" for approximately $200 million. The firm will use the proceeds to pay down debt.
Since acquiring Anadarko Petroleum Corp. earlier this year, Occidental has been pressured by investors to divest assets and reduce its debt load. As a Bloomberg article posted earlier this week to Rigzone notes, the company has dramatically lowered its capital spending plan for 2020. Notable among investors has been Carl Icahn, who unveiled plans last week to spearhead a proxy fight to redirect control of the company.
"Deleveraging and strengthening our dividend remain our top priorities," Hollub stated on Wednesday. "By the middle of 2020 we expect to have closed transactions generating proceeds greater than $15 billion net of taxes, including the value acceleration of non-strategic or non-core upstream and midstream assets along with the deconsolidation of WES (Occidental's marketing and midstream business WES Midstream). We will continue to apply proceeds from asset sales to debt reduction, along with fully capturing our acquisition synergies to enhance value for shareholders and position our dividend for future growth."
To contact the author, email mveazey@rigzone.com
Generated by readers, the comments included herein do not reflect the views and opinions of Rigzone. All comments are subject to editorial review. Off-topic, inappropriate or insulting comments will be removed.