Oxy Declares Force Majeure
by Bloomberg
|
Sheela Tobben & Javier Blas
|
Tuesday, February 16, 2021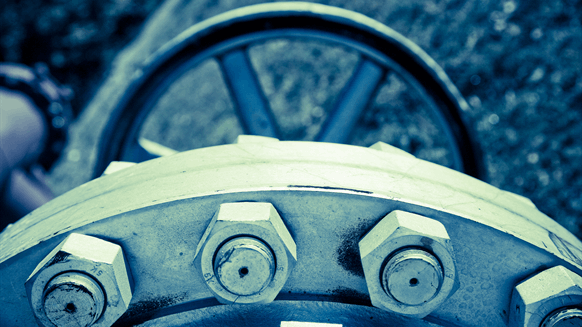 The second-largest oil producer in the Permian Basin of West Texas and New Mexico told buyers it will be forced to curtail deliveries.
(Bloomberg) -- Occidental Petroleum Corp., the second-largest oil producer in the Permian Basin of West Texas and New Mexico, told buyers it will be forced to curtail deliveries due to complications from the historic freeze in the region.
The company said weather disrupted transportation facilities and forced delays in the receipt and delivery of oil by carriers, according to a force majeure notice to customers seen by Bloomberg. Occidental also expects curtailments of downstream shipments because of limited deliveries into Midland, Houston and Corpus Christi in Texas. A company spokeswoman declined to comment.
The force majeure is the first to surface among the oil giants of the Permian Basin and underscores the deepening crisis across America's energy complex as a result of an unprecedented cold blast that began Thursday. More than 2 million barrels of production a day has been halted due to well freeze-ups, icy roads and power losses.
Houston-based Occidental said it's unsure how long the reductions will last, according to the notice. For the third quarter, the company reported an average production in the Permian of 420,000 barrels a day. Pioneer Natural Resources Co. completed its takeover of Parsley Energy Inc. last month, making it the biggest Permian producer, according to BloombergNEF.
More on the Texas Freeze
Permian Giant Occidental Curbs Oil Deliveries: Energy Update
Gas at One U.S. Hub Is Trading at $999. Last Week It Was at $4
'This Is Extremely Dangerous': No Safe Place in Frigid Texas
How Extreme Cold Turned Into a U.S. Energy Crisis: QuickTake
Occidental was originally scheduled to report fourth-quarter earnings Tuesday but delayed their publication to next week because of the disruption from the weather.
The Permian, the nation's most prolific oil field, is expected to bear the brunt of production losses. Texas produced 4.65 million barrels a day of crude on average in November, according to the most recent data from the U.S. Energy Information Administration.
Occidental's shares rose 3.3% to $136.63 at 3:18 p.m. in New York. Most oil and gas stocks gained Tuesday as energy prices rallied.
© 2021 Bloomberg L.P.
Generated by readers, the comments included herein do not reflect the views and opinions of Rigzone. All comments are subject to editorial review. Off-topic, inappropriate or insulting comments will be removed.