Oxy and Ecopetrol Pair Up in the Permian
|
Thursday, August 01, 2019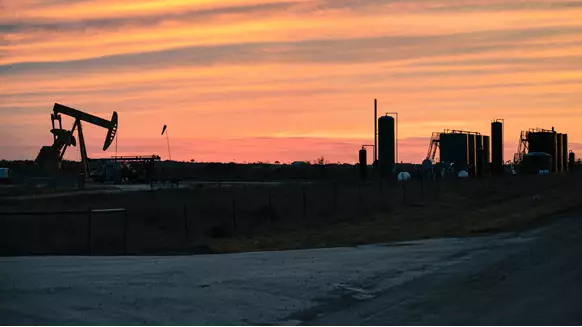 Occidental will operate the 51/49 JV with Ecopetrol.
Occidental Petroleum Corp. and Colombia-based Ecopetrol S.A. reported Wednesday that they will form a joint venture (JV) to develop 97,000 net acres of Occidental-owned Midland Basin properties in West Texas.
Under the definitive agreement into which the companies entered on Wednesday, Ecopetrol will pay $750 million in cash at closing and $750 million of carried capital for a 49-percent interest in the Permian Basin JV, Occidental stated in its earnings report for the second quarter of 2019. Occidental, which will own 51 percent and operate the JV, added that Ecopetrol will pay 75 percent of the operator's share of capital expenditures during the carry period.
"The joint venture allows Occidental to accelerate its development plans in the Midland Basin, where it currently has minimal activity," stated Occidental.
In a separate written statement, Ecopetrol noted the JV will enable it to book approximately 160 million barrels of oil equivalent (boe) of proved undeveloped reserves at closing and gain access to one of the world's most prolific resource plays. It also stated that the JV will progressively increase production until 2027, when its share of production from the JV should reach approximately 95,000 boe per day.
In addition to bolstering its reserves, Ecopetrol plans to build its storehouse of knowledge from the JV. The company stated that it will apply expertise its employees acquire in the Permian to developing shale assets in Colombia. To facilitate the JV, Ecopetrol created two new Delaware-incorporated companies: Ecopetrol Permian LLC and Ecopetrol USA Inc. In addition, Ecopetrol stated that it has converted its U.S. Gulf of Mexico-focused business Ecopetrol America Inc. into Ecopetrol America LLC.
"We are excited to partner with one of the largest operators in the Permian Basin, especially one we have worked successfully with for so many decades," Felipe Bayon, Ecopetrol's president and CEO, stated. "This is a key step to enhance our reserve base and production growth whilst we strengthen our capabilities in shale development and bring this technology to Colombia for the economic benefit of the country."
The JV represents Ecopetrol's first foray into the Permian Basin and the U.S. onshore, noted a representative of the law firm Shearman & Sterling LLP, which advised Ecopetrol in the transaction.
Occidental and Ecopetrol expect the transaction to close during the fourth quarter of this year.
Generated by readers, the comments included herein do not reflect the views and opinions of Rigzone. All comments are subject to editorial review. Off-topic, inappropriate or insulting comments will be removed.