OTC Partners with UAHT for Sixth Year
|
Thursday, February 20, 2020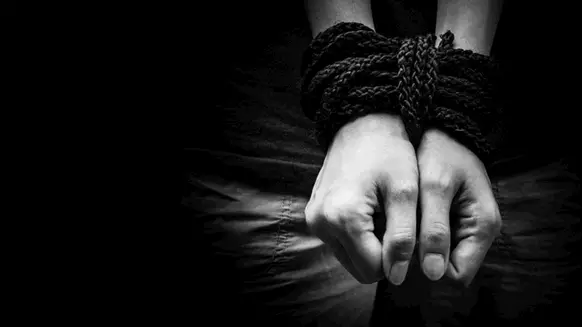 The Offshore Technology Conference revealed Wednesday that it will continue its partnership with United Against Human Trafficking.
The Offshore Technology Conference (OTC) revealed Wednesday that it will continue its partnership with United Against Human Trafficking (UAHT).
Through the partnership, which is now in its sixth year, OTC 2020 attendees and exhibitors will be able to learn more about UAHT and the warning signs of human trafficking. In addition, UAHT has been chosen as the beneficiary at the 2020 distinguished achievement awards event, scheduled to take place on May 4, and will receive the net proceeds of the event as a result.
"Human trafficking is an unfortunate reality with more than 300,000 victims in Texas alone and nearly 25 million globally," OTC Board of Directors Chair Cindy Yeilding said in an organization statement.
"Our goal is to educate our global audience and support UAHT in their efforts to end this violation of human rights and empower survivors. We also look forward to the philanthropic impact that can be made at this year's conference with UAHT," Yeilding added.
UAHT Executive Director Timeka Walker said, "our mission at United Against Human Trafficking is to educate the community on how trafficking situations can be spotted and prevented".
"We are grateful to OTC for their continued support and giving us a medium to spread our word on ending human exploitation," Walker added.
UAHT leads a dedicated coalition of Houston-area nonprofits, faith-based organizations, government agencies/entities and others whose mission is to prevent and confront human trafficking, according to the organization's website. The organization says it combats human trafficking by educating the public, training professionals and empowering the community to take action.
OTC describes itself as the world's foremost event where energy professionals meet to exchange ideas and opinions to advance scientific and technical knowledge for offshore resources and environmental matters. Founded in 1969, OTC's flagship conference is held annually in Houston, Texas.
To contact the author, email andreas.exarheas@rigzone.com
Generated by readers, the comments included herein do not reflect the views and opinions of Rigzone. All comments are subject to editorial review. Off-topic, inappropriate or insulting comments will be removed.