OTC 2018: 'Waste' Seen as a Major Inefficiency for E&P Companies
by Valerie Jones
|
Rigzone Staff
|
Monday, April 30, 2018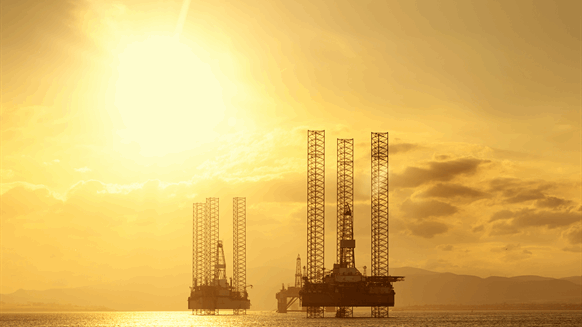 The industry's operating in a new normal price environment. But waste within their operating systems is a problem.
The severe oil slump caused many E&P (exploration and production) companies to stall offshore projects, but in the industry's new normal, these same companies are working to make projects feasible again.
A panel of industry executives shared how they're making this possible during the first day of the Offshore Technology Conference in Houston.
Collaboration.
Automation.
Standardization.
Innovation.
And waste.
Actually, waste seemed to be a recurring theme among panelists as an impediment to operating successfully. The solution? Eliminating waste.
Anchors of warehouses and supply bases filled with aging equipment … worksites dominated by manual processes … software applications and processes that are more difficult to use than your iPhone.
These were just some of the inefficiencies BP's Leigh-Ann Russell, vice president of global wells, highlighted during the panel discussion.
"We have massive, massive waste in the system. I'd be very surprised if the inefficiencies I've talked about today don't affect your business," she said.
As oil prices stabilizes and the industry begins to see some relief, inflation is returning to the business, said Russell.
"As an industry, can we really afford to allow price increases to come back into our business when we have such huge waste in our system?" she said.
Angela Durkin, senior vice president and chief operating officer for Maersk Drilling A/S, shared a similar sentiment and gave the following example:
"In order to construct one well, it takes 60 different contractors and 6,000 invoices. That's a huge amount of waste in our system and this is what you have to address," Durkin said.
Generated by readers, the comments included herein do not reflect the views and opinions of Rigzone. All comments are subject to editorial review. Off-topic, inappropriate or insulting comments will be removed.
MORE FROM THIS AUTHOR
Valerie Jones
Senior Editor | Rigzone