OTC 2018: Optimism Around Offshore Sector Increasing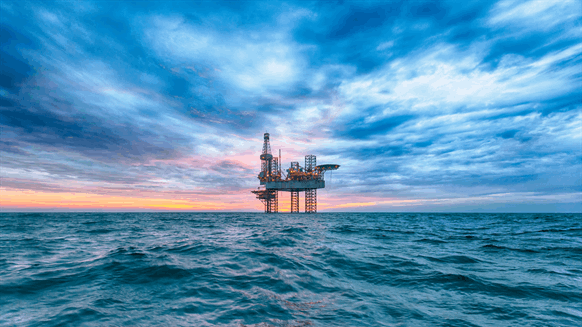 There's an increasingly optimistic mood around the oil and gas industry, Chevron says.
There's an increasingly optimistic mood around the oil and gas industry, especially with respect to the offshore sector.
That is the view of Jeff Shellebarger, Chevron North America's president of exploration and production, who expressed the positive sentiment during a Monday presentation at the 2018 Offshore Technology Conference in Houston, Texas.
"The last few years have been tough. A lot of companies have left deepwater, but overall the industry has kept momentum going through the cycle … Folks are picking up new leases, new projects are online and they'll continue to be sanctioned," Shellebarger told industry delegates at the event.
"We've just seen two recent bid rounds in Brazil … [and] Mexico has been open for the last two years providing significant new access to very exciting areas … we've seen some great discoveries in offshore Guyana and Equatorial Guinea and continue to see a lot of activity in East and West Africa, South America and the Asia Pacific region," he added.
During his presentation, Shellebarger emphasized that Chevron would be concentrating on both the offshore and Permian basin going forward.
"For us it's not either the offshore or the Permian, it's both," he said.
"By 2040, the world population is expected to grow by 1.7 billion people. In that same time frame, energy demand is expected to grow by more than 30 percent. We are going to need all sources of energy to meet this growth in population," he added.
Chevron Corporation's offshore focus areas include the deepwater U.S. Gulf of Mexico, offshore Western Australia and offshore West Africa. The company announced a 'major' deep offshore oil discovery in the U.S. Gulf of Mexico in January this year.
In the Permian region, Chevron holds 1.7 million net acres of shale and tight resources in the Delaware and Midland basins.
Generated by readers, the comments included herein do not reflect the views and opinions of Rigzone. All comments are subject to editorial review. Off-topic, inappropriate or insulting comments will be removed.