OTC 2018: 'More Eyes' Needed to Fight Human Trafficking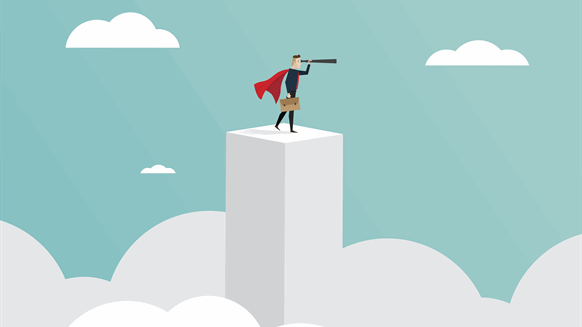 Oil and gas professionals are well-placed to combat human trafficking.
Far from a long-abandoned practice relegated to the history books, slavery – human trafficking – continues to occur in the 21st century. In fact, a 2017 report from the International Labour Organization (ILO) estimates that human trafficking affects approximately 40.3 million people worldwide. Just under 25 million of these individuals are subjected to forced labor while more than 15 million are in forced marriages, according to the United Nations agency.
According to organizers of the Offshore Technology Conference (OTC), the global offshore industry can help to mitigate the plague of modern-day slavery.
"The oil and gas industry and, particularly, the offshore sector [is] internationally based," OTC Executive Director Stephen Graham told Rigzone. "Human trafficking is not unique to any one country. It is an international crime. Since much of our industry involves ports and sea travel, it is imperative that we know and report the signs of trafficking."
For the fourth straight year, OTC is partnering with United Against Human Trafficking (UAHT) to educate conference attendees about the problem and what they can do if they ever witness it. UAHT representatives will be on-hand at their booth in Level 1, Hall D in NRG Center through May 3.
Graham pointed out large events such as OTC help organizations such as UAHT to enlist "more eyes around the world" to help human trafficking victims gain their freedom and bring perpetrators to justice.
"With proper training, our industry will help identify the signs of those being trafficked and report to proper authorities," Graham said. "UAHT has previously provided training to our staff and many others in the industry."
What are some examples of human trafficking that an individual working in oil and gas might witness? UAHT, which emphasizes that men, women and children all fall victim to human trafficking, noted that some common scenarios to watch for include:
Workers unable to leave their job or express owing someone a debt
Individuals not in possession of their identification or employment documents
Working living on or near the premises, not being able to come or go freely
If you observe such instances that seem unusual, UAHT urges you to report what you've seen to authorities. While in the United States, individuals who wish to report trafficking, locate services or help trafficked persons obtain direct assistance can call the 24/7 hotline operated by Polaris at 888-373-7888, according to UAHT. Polaris' Global Modern Slavery Directory website presents an extensive list of international contacts.
Even More Industry Involvement
OTC's partnership with UAHT is just one example of how the oil and gas industry is involved in the anti-trafficking effort. Alexandria Alvarez Gerbasi, chief administrative officer of OVS Group, LLC and a member of The Oil and Gas Trafficking Advocacy Group (OGTAG), observed that various companies are engaged on other fronts as well. She said that a sampling of other partnerships includes:
ConocoPhillips launched a coalition with Truckers Against Trafficking (TAT) to train trucker drivers and truck stop owners and employees to recognize trafficking warning signs and report it.
Enbridge Inc. hosted the "Freedom Drivers Project," TAT's unique mobile exhibit that serves as an educational resource about the realities of sex trafficking.
OVS Group created OGTAG in partnership with Elijah Rising, an anti-trafficking non-profit whose offices are in a former brothel in Houston.
Since its formation in 2017, OGTAG has enjoyed strong growth, said Gerbasi. She pointed out the group's members meet regularly to exchange ideas about how the industry – both at the corporate and individual levels – can help to prevent trafficking in the U.S. and abroad. Some of OGTAG's members include Apache Corp., Enbridge, Guardian Solutions, Schlumberger, OVS Group, Atlas Sand, Trumball Unmanned and Environmental Resources Management (ERM). Moreover, she pointed out that volunteers from Shell, ConocoPhillips, Society of Petroleum Engineers and other organizations have been actively involved OGTAG's efforts. At OTC, OGTAG and other anti-trafficking groups will participate in Pink Petro's "Energy in the Age of Inclusion" event on May 1.
In addition to teaming up with non-profits, individual oil and gas companies can also fight human trafficking by implementing various internal measures, continued Gerbasi.
"The oil and gas industry can complement efforts to combat human trafficking by raising awareness through corporate policies and trainings," Gerbasi explained. "For labor trafficking, oil and gas companies can guard against exploitation by ensuring third-party recruiters are using ethical means to find contract labor and strengthening supply chain policies."
Companies can also fight sex trafficking by implementing zero-tolerance policies for any corporate employee who uses corporate cards and other company resources to entertain clients through means known to exploit trafficking victims, Gerbasi added.
"This includes massage parlors and strip clubs as it is well documented such places facilitate trafficking," said Gerbasi. "Something else to consider is adding specialized training and oversight for onshore/offshore rig personnel as porn consumption, prostitution and trafficking tend to spike in these surrounding towns – in places such as West Texas and North Dakota – to service the larger concentration of the male population."
Finally, Gerbasi pointed out that oil and gas companies can take other steps to aid those who have broken free from the clutches of human trafficking – and help stop others from ever falling prey to modern-day slavery.
Companies can "participate in public awareness campaigns, promote opportunities internally and externally to mentor and support high-risk youth, sponsor initiatives that help cultivate the leadership potential of survivors," Gerbasi concluded. "Partner with service providers to support the needs of survivors, connect with your local coalition/task force to identify any gaps or needs your company can help fill."
To learn more about OGTAG, email the organization at OGTAG@ovsgroup.com.
Generated by readers, the comments included herein do not reflect the views and opinions of Rigzone. All comments are subject to editorial review. Off-topic, inappropriate or insulting comments will be removed.