Guyana's Production Ramp-up Demands Compliance Changes, New Infrastructre
by Matthew V. Veazey
|
Rigzone Staff
|
Wednesday, May 02, 2018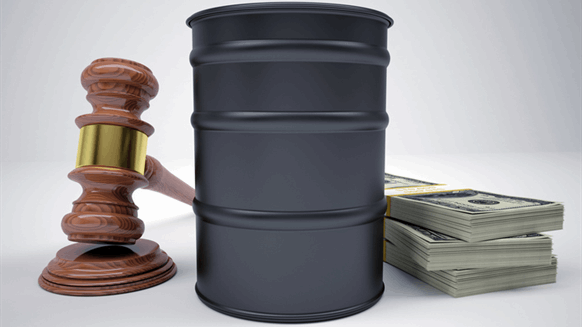 ExxonMobil anticipates 450,000 barrels per day of oil production from the South American country by 2020.
One of the top offshore oil and gas success stories reported in the past year has been a string of major Exxon Mobil Corp.-led discoveries off the coast of Guyana. Because ExxonMobil and its partners expect to reach approximately 450,000 barrels per day of production from the South American country by 2020, efforts are underway in that locale to essentially build a domestic oil and gas industry from scratch.
Should you need to head to Guyana for work, here are some basic facts about the country and its nascent oil and gas sector that you may find useful.
The Official Language is English
A former British colony, Guyana is South America's only English-speaking country (although English is also widely spoken in its Dutch-speaking neighbor Suriname). Given the ethnic diversity of their descendants, however, Guyanese also speak a Creole dialect, various Amerindian languages, Chinese and a dialect of Hindi, according to the Central Intelligence Agency's World Factbook entry on Guyana.
Compliance is Evolving
Extracting oil and gas from offshore wells is a complex undertaking that demands considerable technical know-how. It has taken the industry decades to accumulate its considerable storehouse of knowledge about safe operations. As a newcomer in the offshore sector, Guyana will need to turn to this world-class knowledge base.
"Although Guyana has maintained a strong compliance with safety regulations, growing to accommodate existing industries, additional safety regulations are needed to protect workers and the environment," said Arnold. "Given the complexity and technical nature of offshore extraction, the industry's most current and best practices will be implemented in Guyana, which may have a positive impact on other industries in the country."
Arnold observed that some specific current and best practices include:
Using risk assessment tools
The management of change (MOC) process
Competent person development programs
Human behavioral based processes
Process safety practices
In addition, the Proforma executive said that Guyana will need to address its regulatory development and compliance standards to ensure worker safety and environmental protection.
"Although the oil and gas industry has made overwhelming advancements in these areas, there are still many opportunities for improvement," said Arnold. "Whether due to risks associated with extraction or simply human error, regulatory development is a must and has to happen promptly in order to develop a successful market that can benefit both Guyana and its people."
Energy-Related Opportunities Aren't Just Offshore
As a frontier oil and gas province, Guyana will need new infrastructure to support the industry's growth there. That means investments in heavy transport (both on- and offshore), according to Houston-based Proforma Safety International, which earlier this year forged a partnership with the Guyanese firm LOMAK Energy Services Inc.
"It also requires the support functions of shore bases, fabrication facilities, pipe yards, aviation and more," said Scott Arnold, Proforma's president. "With the amount of personnel, it takes to operate FPSOs and platforms, expanding housing and accommodations will have to be a major focus in order to fulfill the needs of the growing industry."
Arnold also pointed out that large investments will be needed to improve roads and bridges, develop marine operating terminals and bolster food and grocery supplies for facility and aviation support.
The development of Guyana's oil and gas industry also will likely mean significant workforce opportunities for the country's citizens. According to ExxonMobil's website, the company expects an "exponential increase in Guyanese staff." Moreover, the company stated that is has created a "Centre for Local Business Development to upgrade skills of small and medium sized businesses, and increase their readiness to provide competent local content ahead of first oil."
Training local talent in safe practices, welding techniques, drilling operations, production and support functions will be a priority, said Arnold.
"Not only will offering these training programs help to improve and enhance the available workforce in Guyana, it will also help to create and expand job opportunities in the region," Arnold concluded.
(EDITOR'S NOTE: Multiple attempts to reach Guyanese trade promotion officials for their insights were unsuccessful. If you have any first-hand perspectives about Guyana's oil and gas industry that you'd like to share, please do so using our comments feature.)
Generated by readers, the comments included herein do not reflect the views and opinions of Rigzone. All comments are subject to editorial review. Off-topic, inappropriate or insulting comments will be removed.
MORE FROM THIS AUTHOR
Matthew V. Veazey
Senior Editor | Rigzone