OTC2018: It's a Digital Transformation. Is the Industry Ready?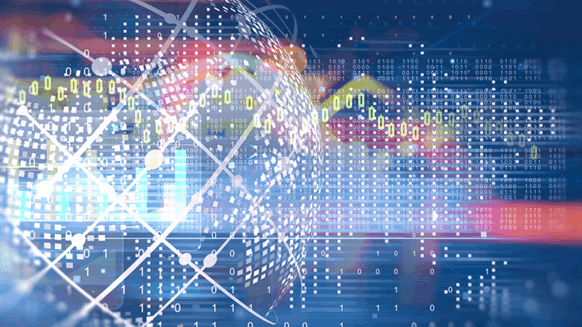 WoodMac's Preston Cody discusses how the E&P industry is faring in the digital transformation.
A year ago, panelists discussed Big Data during the Offshore Technology Conference (OTC) in Houston. The topic centered around the oil and gas industry's immediate and future need for data scientists – essentially skilled workers who could tackle Big Data and its associated challenges.
Fast forward to OTC this year and the conversation has shifted to how companies are handling the digital transformation.
An audience poll asking what digital transformation is really about yielded the following results: almost half of respondents believe it's automation and optimization; about one-third think it's data, cloud, robotics, etc. and only 17 percent said it's 'a people thing.'
Rigzone spoke with panelist Preston Cody, head of analytics lab for Wood Mackenzie, about the industry's digital transformation.
Rigzone: How important is the people component to digital transformation in the oil and gas industry?
Cody: People are always the most important factor. Some of the hype around Big Data is the idea that people are less important and that's not the case. The biggest issues with adopting and exploiting the data available to us are cultural, organizational and process-oriented and whether people have the capabilities, skillsets and mindset to trust the data and get over their human biases. Conservatism is a people factor. Most people avoid, or fear change, and are worried that digital technologies make them less useful as opposed to a tool to make them more productive and their contributions even more valuable. I think it's either adapt, or yes, you will be replaced by the people who can exploit these technologies.
Rigzone: How should data affect decision-making? Do you see that changing going forward?
Cody: In truly digital industries, the decisions are being made by algorithms, data and the data processes. No human is deciding what search results to give you on Google or what ad to show you. In the E&P industry, almost all the relevant decisions are still being made by humans (how fast to turn the bit, how much weight to put on it, how hard to pull the well, whether to buy a certain bit of acreage or whether to acquire a competitor). From the tiniest decisions made every five minutes to the those made every five years on a major merger, humans are making those decisions. Until the data, data science and the data-driven processes actually change a decision, there's no impact on the business. Data should either help decision-makers make the same decisions faster, introduce new decisions you can make that you couldn't have done with just a human or you can devolve decisions to the machines. Until you see that level of change to the actual decision-making, then you don't get the transformations these big technologies promise.
Rigzone: What's the biggest roadblock to transformational change in this industry?
Cody: The data is in such an awful state of affairs that until you can get your data house in order, you can't do anything. It's in the interest of the whole, but not in the interest of the individual group engineer, analyst, geoscientist … that you've got a collective action problem internally in your organization of wanting to create a shared enterprise data asset that will benefit everybody, but is very costly to every individual involved to get that data ready. So it's a knowledge problem. It's a coordination problem. It's expensive and it takes a lot of time. There's also the fear of 'ok, once I've done that, then I'm giving up my source of power or value today … I'm the only one who understands this particular way we're doing things … if I've got that all into the data cloud and everyone can benefit from my knowledge, then what do they need me for?'
Rigzone: Are there more focused efforts now on Big Data?
Cody: The companies that have been investing for five to 10 years in enterprise data management are going to be able to achieve gains from this now and in the short run. Some companies are trying to skip ahead and just pull together data sets that they need to solve particular problems. That approach can get some quick wins, but they don't scale. A lot of examples of the benefits you see are either the result of some extensive ongoing data management campaigns that really help decision-makers or they're kind of ad hoc, isolated wins that are great, but don't operationalize well because they're all kind of one-offs.
Generated by readers, the comments included herein do not reflect the views and opinions of Rigzone. All comments are subject to editorial review. Off-topic, inappropriate or insulting comments will be removed.