Optimizing the Subsea Supply Chain in an Uncertain World
by Graham Gillies
|
Rigzone Contributor
|
Monday, October 21, 2019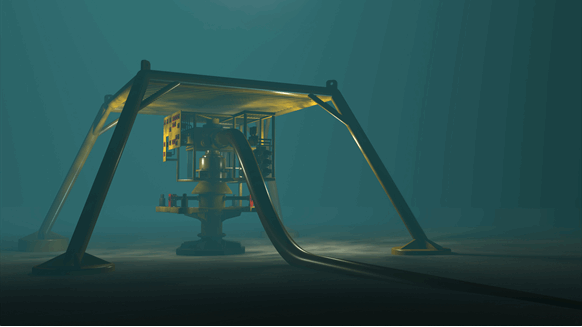 The key to this changing dynamic is building new kinds of relationships between operators and suppliers.
Whereas previous versions of complex subsea equipment would require plenty of hands-on processes to build, robotics can now take further cost out of the whole process. By digitally enabling manufacturing facilities, suppliers learn from every iteration. Every time the same component is made, analytics and machine learning makes the process a bit smarter and faster – increasing quality consistency, productivity and on-time delivery.
From Complexity to Sustainability
Looking at the three-layer approach to technology innovation through the TOTEX lens overcomes many of the challenges created by the current economic situation. But they also create a more sustainable ecosystem, enabling suppliers to deliver the right technology at the right cost so more projects can be financially viable.
That has bigger consequences long-term. The oil and gas industry regards itself as one of extreme complexity and difficult challenges. Although true, this way of thinking can also become a self-fulfilling prophecy. The kinds of innovations discussed in this paper can help break this cycle: not only can projects come in at lower cost, but projects in harsher environments can be simplified. Materials and metallurgies need not be as complex as previously thought.
What started out as a process driven by cost dynamics has convinced operators that simpler and more optimized equipment is not just possible, but something that governing bodies like API and ISO can support. In this case, innovation is a rising tide that lifts all ships – and creates a more sustainable industry that continues to create employment and job opportunities at a time when the industry is facing unprecedented economic, social and political pressures.
The industry sectors that continue to thrive are those that innovate. This has't always been a strength in oil and gas. There is no transformative equivalent to the iPhone, for example, in the oil and gas sector. But what the industry has learned from 2015 is that it needs to understand where innovation is – not just possible, but necessary – and that early adoption can work in its favor.
There comes a point where innovative suppliers will no longer be able to iterate costs out and will plateau at the bottom of the cost cycle. But they are a long way from that point now. In the meantime, we can expect the connection between the oil price and project TOTEX to weaken, and more projects to be financially sustainable regardless of the pervading macro-economics and geopolitics.
Graham Gillies is VP Subsea Production Systems for Baker Hughes Co.
1
2
View Full Article
Generated by readers, the comments included herein do not reflect the views and opinions of Rigzone. All comments are subject to editorial review. Off-topic, inappropriate or insulting comments will be removed.