Optimizing the Subsea Supply Chain in an Uncertain World
by Graham Gillies
|
Rigzone Contributor
|
Monday, October 21, 2019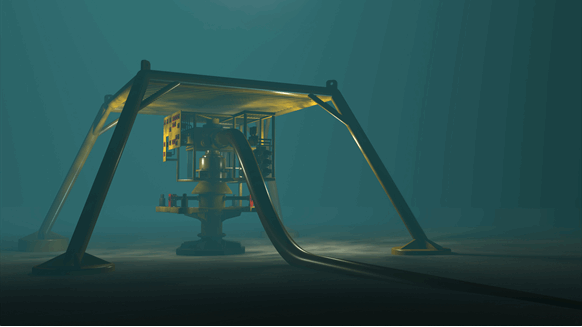 The key to this changing dynamic is building new kinds of relationships between operators and suppliers.
This piece presents the opinions of the author.
It does not necessarily reflect the views of Rigzone.
After four years, the oil and gas industry is now in a position to take a step back from the price shock of 2015 and assess the long-term impact and consequences of the cost constraints it imposed.
The initial response by operators in 2015 was familiar to industry watchers and veterans alike: an immediate scaling back of projects being planned and undertaken to cut costs in their own businesses, followed by a chain reaction through the vertical supply chain.
Initially, top-tier suppliers saw a significant reduction in the number of final investment decisions (FIDs), as demand for equipment and technology rapidly decelerated. For smaller suppliers of transaction equipment and services, business dried up almost completely. It was generally expected that, once the price of crude returned to more 'normal' levels, the temporary suspensions would be reversed, operators would throw off the mothballs and the industry would continue much as before.
The expected trajectory failed to materialize for a number of factors, one of the most notable being the decision by tier-one suppliers and others to embrace new, innovative ways of working – and then encourage operators to embrace the results of these re-imagined methodologies. The end goal was to drive greater levels of standardization throughout the industry, and in doing so, reduce immediate project costs while embedding operational efficiencies in the supply chain that would remain long after any future price recovery.
From Trust to TOTEX
The key to this changing dynamic was building new kinds of relationships between operators and suppliers. Trust-based collaboration and partnerships fostered by shared commitments to common goals are essential. Without them, new methods of driving down costs are unlikely to be successful.
For suppliers like Baker Hughes Co., entrenching trust in the supply chain is about demonstrating that, as a supplier, it is as invested in the success of any given project as that project's owners and operators.
The new supply-chain relationship is not about simply selling more equipment on one side and squeezing suppliers on the other. Transactional interactions that, before the downturn, had focused on what technology was to be supplied in a tick-box tender have now become broader conversations about the complete life of a project.
The difference manifests itself in various ways but one of the simplest is the development of subsea trees. Almost every operator has its own specification, but the expertise often lies with the manufacturers and suppliers. In a collaborative relationship, responsibility for specifying the tree can safely transfer from operator to supplier, leading to an optimized product and no loss of differentiation.
These new relationships focus far more on how to deliver a sustainable outcome. That means taking a step back from viewing projects through the lens of constrained CAPEX budgets and instead talking about total expenditure (TOTEX) – that can be sustained through the life of a field.
Technology Layers
These new collaborative relationships between operator and supplier provide the necessary foundation on which new approaches to technology can be developed and then built in to the supply chain.
There are three layers of technology innovation that are relevant to the subsea supply chain. The first is the equipment, technology and systems that are used in the field. The second is the technology associated with manufacture of equipment, its transportation and logistics. The third layer is enabling technology: the digitalization, robotics, machine learning and Artificial Intelligence (AI).
In practice, this three-layered approach led to significant advances in the development and delivery of vital equipment. Take flexible pipe as an example. There is a limit to what can be achieved simply by making everything smaller and lighter – although this is a useful first step. It is more sustainable to look at the inherent design: bringing in a new hybrid-composite material from the aerospace industry, and looking again at the flow path in the pipes so that they require fewer valves with smaller valve blocks.
Those new materials and equipment specs make it easier to manufacture the product. In turn, it reduces complexity in the machinery, wells and cladding that further reduces the amount of investment required and increases the opportunities for automation. It also makes deployment and installation easier, streamlines logistics and transport and reduces quality issues – all of which further strengthen the TOTEX case.
Whereas previous versions of complex subsea equipment would require plenty of hands-on processes to build, robotics can now take further cost out of the whole process. By digitally enabling manufacturing facilities, suppliers learn from every iteration. Every time the same component is made, analytics and machine learning makes the process a bit smarter and faster – increasing quality consistency, productivity and on-time delivery.
From Complexity to Sustainability
Looking at the three-layer approach to technology innovation through the TOTEX lens overcomes many of the challenges created by the current economic situation. But they also create a more sustainable ecosystem, enabling suppliers to deliver the right technology at the right cost so more projects can be financially viable.
That has bigger consequences long-term. The oil and gas industry regards itself as one of extreme complexity and difficult challenges. Although true, this way of thinking can also become a self-fulfilling prophecy. The kinds of innovations discussed in this paper can help break this cycle: not only can projects come in at lower cost, but projects in harsher environments can be simplified. Materials and metallurgies need not be as complex as previously thought.
What started out as a process driven by cost dynamics has convinced operators that simpler and more optimized equipment is not just possible, but something that governing bodies like API and ISO can support. In this case, innovation is a rising tide that lifts all ships – and creates a more sustainable industry that continues to create employment and job opportunities at a time when the industry is facing unprecedented economic, social and political pressures.
The industry sectors that continue to thrive are those that innovate. This has't always been a strength in oil and gas. There is no transformative equivalent to the iPhone, for example, in the oil and gas sector. But what the industry has learned from 2015 is that it needs to understand where innovation is – not just possible, but necessary – and that early adoption can work in its favor.
There comes a point where innovative suppliers will no longer be able to iterate costs out and will plateau at the bottom of the cost cycle. But they are a long way from that point now. In the meantime, we can expect the connection between the oil price and project TOTEX to weaken, and more projects to be financially sustainable regardless of the pervading macro-economics and geopolitics.
Graham Gillies is VP Subsea Production Systems for Baker Hughes Co.
Generated by readers, the comments included herein do not reflect the views and opinions of Rigzone. All comments are subject to editorial review. Off-topic, inappropriate or insulting comments will be removed.