Optimizing Brownfields Could Drive Upstream Innovation
by Matthew V. Veazey
|
Rigzone Staff
|
Monday, June 11, 2018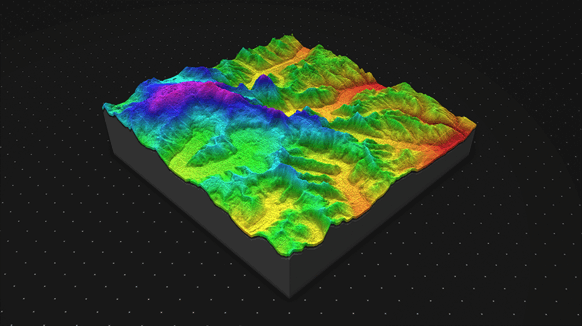 Check out Rigzone survey respondents' choices for the Top 10 most innovative oil and gas companies!
A predictive analysis breakthrough to dramatically increase production and reserves from brownfields – conventional oilfields with more than seven years of operating history – could be one of the key drivers of upstream innovation in the near-term.
"We believe one of the biggest opportunities lies in using existing data in new ways," Scott Sanderson, principal with Deloitte Consulting LLP, told Rigzone, which recently unveiled its 2018 Ideal Employer Survey.
Respondents to Rigzone's 2018 Ideal Employer Survey have ranked the top echelon of oil and gas companies in terms of innovation. Participants – 6,621 individuals from 2,990 different companies in more than 100 countries – completed the survey from June to November 2017. Rigzone posed various questions, geared toward current market conditions, using the Sawtooth Software online survey tool.
"The most exciting area we are exploring is our exclusive collaboration with FOROIL, who has proprietary and patented technology to use existing production history data to analyze, forecast and optimize conventional brownfields," continued Sanderson.
Deloitte is collaborating with FOROIL to deploy the latter company's "Digital Oil Recovery" technology, which is designed to determine the optimal future development program from more than 15 million scenarios. Sanderson, who has said France-based FOROIL's oil recovery technique could be as big a breakthrough as 3D seismic, goes "well beyond typical big data or analytics capabilities."
"The typical results for good candidate brownfields is 20 percent production uplift, and associated reserves, without CAPEX," said Sanderson. "The FOROIL technique represents a unique breakthrough in that it incorporates well physics, reservoir physics, measured historical data, machine learning and massive field-level optimization all in the space of three to four months."
Because more than 60 percent of the world's oil production comes from conventional brownfields, the technology's impact could "truly be game-changing," Sanderson added.
Some Market-related Innovations
Beyond the realm of specific technologies, changes in the oil and gas market emanating from Texas may also drive innovations well beyond the Lone Star State, according to Craig Taylor, Houston-based president and CEO of Atlas Commodities. He told Rigzone that pipeline expansions in both oil and gas as well as export terminals – particularly those that produce liquefied natural gas (LNG) – will be major market drivers.
"Once the world perfects the transport of LNG, I believe that market will globally rival crude," Taylor said.
Moreover, Taylor predicts that innovations will stem from the opening of the Latin American market – particularly Mexico – to refined product imports.
"January saw a year-over-year increase of 240,000 barrels a day in gasoline demand," Taylor explained. "This is a very strange occurrence given the off season for gasoline. This may not be a traditional 'innovation' per se, but it will have an obvious impact for U.S. Gulf refiners and ripple effects throughout the whole ecosystem."
Finally, a set of proposed projects in Southeast Texas and South Texas could yield significant benefits for Permian and Eagle Ford producers, Taylor noted.
"Exxon plans CAPEX expenditures to double capacity at its Beaumont refinery," explained Taylor, adding that the company has not at this writing (in early April) confirmed a final decision to do so. "Their planned expansion would both double capacity and increase demand for sweet grades coming to the Houston area, most likely from the Permian. This should give Permian drillers increased outlets for their production."
Taylor also noted the prospect of reconfiguring Exxon Beaumont – historically a sour refinery – to run sweet crude has already affected sour Mars crude prices.
Noting that the expanded Beaumont facility would likely be ready by 2020, Taylor pointed out that the "Cal20" Mars futures prices are under the Cal19 prices – a series of futures contracts traded as one transaction – and have already begun to decline given the pending wider availability of sweeter crudes coming available in 2020.
"Cal20 Mars is already under Cal19 (calendar strip 2019) Mars by $2.30, meaning the price of Mars pipeline crude for the year 2020 is lower than the price of the same crude oil but for the year 2019, coinciding with the refinery expansion completion by 2020," explained Taylor. "So, there will be more supply available in 2020 and hence the price for 2019 is higher than the price of 2020."
In addition, Taylor touted Occidental Petroleum's efforts to increase storage and docking capacity in Corpus Christi – and give greater access to some of the world's largest crude oil tanker ships.
"So far, they can dock VLCCs (very large crude carriers) but not load them fully because of channel depth," Taylor pointed out. "There is federal permission to dredge to a depth of 57 feet, but that is not enough to allow a full VLCC to exit Corpus. If they were able to get federal regulators to allow dredging to the appropriate depth, this would give both Eagle Ford and Permian drillers more outlets for production."
Innovative Employers
Although the technological and market developments noted above represent some key innovations, established operating and service companies have long extended the industry's technical and non-technical boundaries. Which of these companies are the most innovative? Check out the list below of the Rigzone Ideal Employer Top 10 Innovation Companies to find out!
Generated by readers, the comments included herein do not reflect the views and opinions of Rigzone. All comments are subject to editorial review. Off-topic, inappropriate or insulting comments will be removed.