Operators Set to Boost Subsea Spend
by Andreas Exarheas
|
Rigzone Staff
|
Monday, March 04, 2019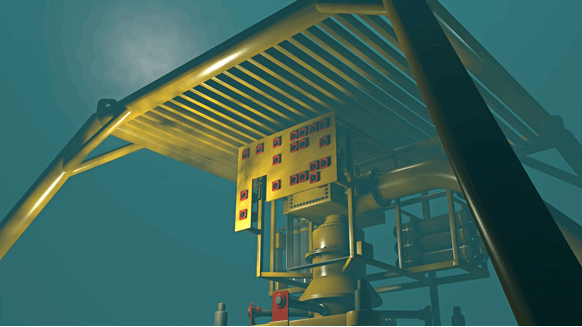 Operators are poised to boost expenditure substantially on subsea equipment and installation, according to Rystad Energy.
Operators are poised to boost expenditure substantially on subsea equipment and installation.
That's according to Rystad Energy, which expects average annual growth of ten percent in exploration and production spending for subsea equipment and installation from 2018 through 2023.
The independent energy research and business intelligence company projects a "rapid rise" in subsea tree installations in the offshore industry in the coming years. Rystad, which forecasts that over 350 subsea trees will be installed per year by 2021, expects the market for subsea trees to grow by eight percent per year in the period 2017 to 2023.
The UK and Norway will drive the growth through 2021, after which South America will take the lead, according to Rystad Energy, which revealed that 240 subsea trees were installed globally in 2017. This was the lowest level since the turn of the century, according to the company.
"As the oil price has recovered since 2016, the subsea market has shown clear signs of improvement. Subsea tree installations can be seen as a main driver for this growth. We expect a substantial increase in demand in coming years," Rystad Energy Analyst, Henning Bjorvik, said in a company statement.
"We now see a new wave of subsea developments in the coming years, supported by effective cost cutting measures and cooperation between suppliers and E&Ps," Bjorvik added.
In February Rystad revealed that it expects 33 floating production storage and offloading vessels to be sanctioned from 2019 to 2021, "as oil and gas activity picks up in the offshore sector". Earlier in the month, the company revealed that it expects global deepwater liquid (crude, NGL, condensate) production to surpass 10 million barrels per day in 2019, before rising further next year.
Rystad, which traces its roots back to 2004, is headquartered in Oslo, Norway, and has additional offices in London, New York, Houston, Stavanger, Moscow, Rio de Janeiro, Singapore, Bangalore, Tokyo, Sydney and Dubai. The company's mission, according to its website, is to help people analyze historical, present and future activities in the energy sector.
Generated by readers, the comments included herein do not reflect the views and opinions of Rigzone. All comments are subject to editorial review. Off-topic, inappropriate or insulting comments will be removed.