Operational Technology Cyber Security Risks Rising for Oil, Gas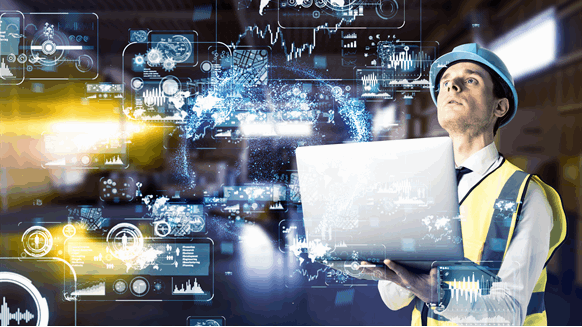 Cyber security risk for oil and gas companies in operational technology is increasing.
Cyber security is a high priority for major oil and gas companies due to the high-value, commercially sensitive data being handled, key economic infrastructure and having to maintain a duty of care while operating Industrial Automation & Control Systems in major accident workplaces.
With the increase in digitization within the sector, in particular the adoption of Industrial Internet of Things and the use of less proprietary systems (Microsoft Windows etc.), modern control systems now have an increased attack-surface area.
"In the past 10-15 years oil and gas companies have been focusing on mitigating IT-related cyber threats. However, cyber security risk in operational technology has been emerging significantly in the past two years," Niko Kalfigkopoulos, director of Cyber Security at PwC, told Rigzone.
The term 'operational technology' refers to the hardware and software used to control industrial processes. Security weaknesses in OT networks and process control systems have become increasingly more accessible to cyber exploits.
One of the main cyber threats to oil companies is denial-of-service attacks (DoS). Through DoS, perpetrators seek to indefinitely disrupt services provided by a targeted machine or network. This is typically achieved by flooding the machine or network with superfluous requests to overload systems and prevent some or all legitimate requests from being fulfilled.
The realization of OT cyber risk has not been considered historically, because OT systems were completely separate from the IT environment. However, some new technologies require access to other systems or to be accessed by other systems, which means that connectivity and convergence between IT and OT is already happening. Oil and gas companies now realize that the exposure of OT to cyber risk has significantly increased and that they need to address risk management and assurance mechanisms for dealing with OT cyber threats.
Successful DoS can lead to serious consequences for safety and integrity of assets, people and capital. The cost of 24-hours of downtime from a major cyber attack on OT could exceed $8 million per day, according to a recent EY (Ernst & Young) report.
One industry insider identified the main cause for DoS attacks as poor maintenance of cyber security standards such as inadequate data back up, control of data flow, and limited cyber training of vendors and contractors. According to the 20th Global Information Security Survey published by EY last year, nearly 80 percent of the surveyed oil and gas companies consider a careless member of staff or contractors as the most likely source of a cyber attack.
"One particular challenge in managing OT cyber risks is when working with multiple technologies and vendors. Having a uniform approach to monitor and respond to cyber threats is essential for getting better visibility of the OT environment," Kalfigkopoulos said.
Christina is a third year PhD student at Heriot-Watt University with background in marine biology and biotechnology and interests in sustainability in the energy sector. To contact Christina: christinanikolova.1@gmail.com
Generated by readers, the comments included herein do not reflect the views and opinions of Rigzone. All comments are subject to editorial review. Off-topic, inappropriate or insulting comments will be removed.