OPEC's Production Cut Has Limited Upside for Oil Prices
|
Monday, December 23, 2019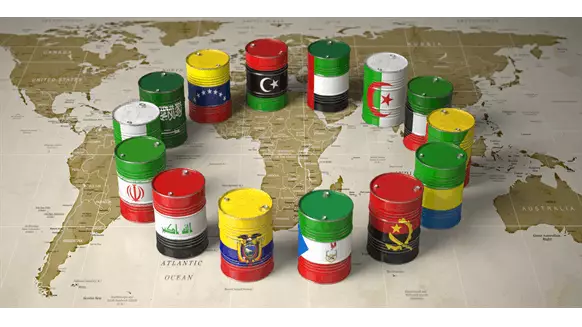 Demand concerns and an expected flood of non-OPEC barrels could bring the group uncertain rewards and limited price support.
Oil producers' group OPEC and its 10 non-OPEC allies sprung a surprise at the recent meeting of ministers and envoys by announcing a deepening of output cuts to "rebalance the market" and support crude prices.
Previous cuts outlined by the 24-strong producers' agreement were pegged at 1.2 million barrels per day (bpd) and were set to expire in March 2020. However, following long and somewhat fractious deliberations spread over December 5-6 in Vienna, Austria, what emerged was not only a rollover of the cuts until the summer of 2020, but a deepening of the level by 500,000 bpd.
Key oil ministers including Saudi Arabia's Abdulaziz bin Salman were at pains to stress that the additional number would not be a paper adjustment but indeed a real-terms cut totalling 1.7 million bpd. Unsurprisingly, much the burden will fall on Saudi Arabia's shoulders.
Bin Salman announced the kingdom would "voluntarily" cut by 400,000 bpd, extending its contributions by 167,000 bpd. The move would keep Riyadh's headline production at 9.744 million bpd. Russia – the biggest of the non-OPEC producers participating in the cuts – promised to increase its cuts by 70,000 bpd, with the country's oil minister Alexander Novak expressing the opinion that Moscow wants to avoid "oil market turbulence in 2020."
Other producers participating in the cuts, often accused of not doing their bit, also queued up to state on record that they would comply with their end of the bargain. And if that wasn't enough, all OPEC and non-OPEC participants – labelled OPEC+ by the market – also said they would rigorously monitor activity opting to meet again in March and June 2020.
It is clear that OPEC+ appears to be pretty serious in lowering production as a group and wants the market to feel that. While the strategy is a bold one for the producers involved, oil price direction for 2020 remains uncertain.
From OPEC's perspective, supply-side arguments remain as complicated as ever. The market's standard focus on additional barrels often falls on U.S.; currently the world's largest crude producer. Most surveys for 2020 see the country's production in the 13.1-13.4 million bpd range.
However, the market can also expect additional barrels from Brazil, Canada, Guyana and Norway taking the total 2020 non-OPEC production growth to 2.3 million bpd, according to the International Energy Agency (IEA).
While some at OPEC aren't complying as well as they should, others are doing more than their allocated share, cutting in some cases by over 140% of the figure allocated to them. According to Bin Salman, in the unlikely event of such a level compliance be replicated by all 24 OPEC+ producers, their cuts could be as high as 2.1 million bpd.
1
2
View Full Article
Generated by readers, the comments included herein do not reflect the views and opinions of Rigzone. All comments are subject to editorial review. Off-topic, inappropriate or insulting comments will be removed.