OPEC's Missing Strategy for Oil Output Cuts Carries Bearish Risks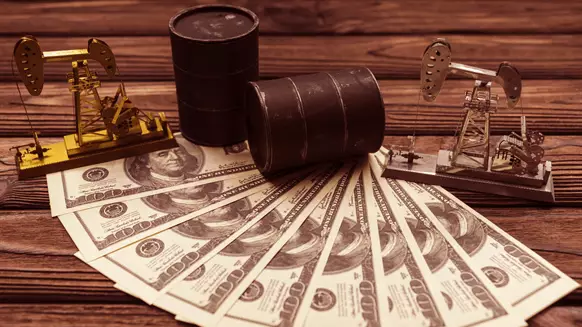 Crude cartel's pact on output reduction with 10 Russian-led non-OPEC producers has to end at some point and that only points to more barrels on the market.
Since the end of 2016, the Organization of Petroleum Exporting Countries (OPEC) has been partnering with 10 non-OPEC producers to cut global oil production, in an unwritten bid to support oil prices.
An updated pact, largely brokered by OPEC heavyweight Saudi Arabia and non-OPEC Russia, inked in December 2018 currently cuts 1.2 million barrels per day (bpd) of crude oil production out of the global market, with OPEC's 14 members shouldering roughly two-thirds of the burden.
The level of compliance has been impressive. The latest available Reuters survey suggests OPEC pumped 30.17 million bpd in May, down 60,000 bpd from April and the lowest output total on record since 2015 when the cartel routinely pumped 32-33 million bpd.
OPEC's cut is largely being delivered by 11 members – i.e. all except Iran, Libya and Venezuela. Yet more than two years on from the original agreement, both the stated objective of lowering OECD oil inventories to their five-year average (of ~2.83 billion barrels) and the unstated one of nudging the oil price higher appear on shaky ground.
When output cuts were all the rage at the commencement of the pact, then stated at 1.8 million bpd, participants' compliance was as high as 130%, and inventories did fall back in 2017-18 from historic highs. However, currently by OPEC's own admission, the inventories lurk well above the average level by 22-25 million barrels.
Furthermore, the oil price has, of late, slumped to a four-month low and is currently struggling to hold the floor at $60 per barrel using Brent futures as the benchmark. Concerns over the US-China trade spat, Brexit, German and Chinese slowdowns are outweighing geopolitical risk and supply constriction concerns that some thought would drag Brent past $80.
Compounding OPEC's dilemma is the ever increasing volume of non-OPEC, primarily US, crude oil production. According to the US Energy Information Administration (EIA), American production rose 97,000 bpd to a record high of 12.3 million bpd for the week ending 24 May.
As OPEC crude exports have seen a marginal decline, US barrels have stepped in to take some of the available market share in lucrative Asian markets. Back in 2017, evidence of a loss of market share to the US was not as visible given the country's exports were mainly of a light, sweet crude variety with Asian refiners more attuned to cracking heavier crudes.
However, the relatively easy availability of US light crude has seen Asian refiners – especially those in key markets such as India, Japan, South Korea and Taiwan – adjust their processing units to crack lighter varieties.
Additionally, declines in the production of Malaysian and Indonesian light crude has seen their takers incrementally turn to US crudes and US medium sour crude is also finding its way to Asia. Overall, EIA data suggests Asian importers, excluding China, took up nearly 50% of the 2.3 million bpd of oil exported out of the US.
Given the current market dynamic, sooner or later OPEC will have to react and end its production cuts – as its choices are pretty stark. Either it can continue with the cuts and lose market share with no guarantee of the kind of price support some of the cartel's members want, or abandon the cuts and let its barrels hit the market in incremental volumes to inevitably drive the price down further.
What's more, in a slapdash attempt to stem the oil price decline in 2016, the Saudis got OPEC in bed with Russia, a country the cartel has had an historic distrust of given previous attempts at cooperation either side of the global financial crisis and indeed crises past amounted to naught.
Therefore, so substantial was the Saudi-Russian alliance in 2016 that the market had to price it in. Many traders called it the 'OPEC put' option at the time given two of the world's leading crude producers had brokered the cuts with very divergent economic and political agendas.
If and when Russia break ranks, OPEC will have a credibility issue on any action it subsequently undertakes on a standalone basis without its non-OPEC partners. Without ever having joined OPEC, it seems Moscow now holds a good deck of cards in a market that also has the US as a buffer producer over the medium-term calming, if not neutering, supply constraint sentiment.
There are already murmurs that Russia wants the cuts to end given it is comfortable with oil prices above $50 and has support mechanisms for its producers. Put such clouds above OPEC's strategy and a silver lining is hard to find. If it ditches production cuts, the result would be bearish. If the Russians break the pact, the outcome wouldn't be dissimilar in terms of market sentiment, and should OPEC persist with the cuts, US exporters will continue eating into the global market share of the cartel's members.
And if, as OPEC says, the whole thing was about market rebalancing, then OECD's inventories averaged 3.051 billion barrels in 2016, fell to 2.991 billion and 2.839 billion barrels in 2017 and 2018 respectively, but are projected by the EIA to rise to 2.936 billion barrels in 2019 predicated on a rise in US production. No matter how long the cartel prolongs its agony, the result will be bearish.
Generated by readers, the comments included herein do not reflect the views and opinions of Rigzone. All comments are subject to editorial review. Off-topic, inappropriate or insulting comments will be removed.