OPEC Sees Oil Surplus in 2020 Amid Shale Surge
|
Wednesday, July 31, 2019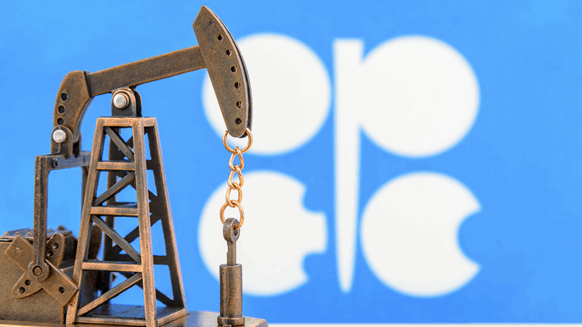 OPEC forecasts that supplies from the cartel's rivals will grow by more than twice as much as global oil demand.
At the start of July 2019, OPEC plus Russia decided to continue the agreement struck last year for at least another nine months, and daily production will remain 1.2 m barrels below last October's level. In response, Brent crude rose to $67 per barrel (bbl) but has since drifted to $63.46 /bbl, a level which is below what many OPEC members require to finance their budgets. For example, the Saudi economy needs oil prices of around $80 a barrel to balance its budget, reports Al Jazeera in July.
OPEC's July Oil Market Report sees global GDP growth of 3.2 percent continuing into 2020 and world demand rising by 1.4 (million barrels per day (mb/d) year-on-year to around 100 mb/d. At the same time the report sees non OPEC member producers' output growing by 2.4 mb/d; more than twice as much as global oil demand. U.S. shale oil output reached a record 12 mb/d in April and OPEC's report notes that, "U.S. tight crude production is anticipated to continue to grow as new pipelines will allow more Permian crude to flow to U.S. Gulf coast export ports." Consequently, the report forecasts a decline in demand for OPEC crude of 1.3 mb/d to 29.3 mb/d and a global glut of crude in 2020, implying a further cut of 560,000 barrels per day (bp/d) to maintain prices.
What Next?
The coming months could be marked by extreme turbulence and uncertainty in the oil market and within OPEC itself. America and Iran, an OPEC member, are flirting with war, as U.S. sanctions on Iran bite and Iran threatens the passage of tankers through the Straits of Hormuz. Venezuela's oil exports have collapsed through a combination of domestic mismanagement and U.S. sanctions against Petróleos de Venezuela, S.A, its national oil company. Production in Libya is vulnerable from the escalating conflict and Nigeria's output is uncertain. These threats could ensure a further decline in OPEC's market share from 39.2 percent in March as distinct from OPEC's self-imposed production cuts.
There is also uncertainty as to how long the OPEC alliance will be willing to lose market share to America. In 2018 America became the world's largest crude producer and this year America will pump 1.2 m more barrels of crude a day.
At December's next scheduled OPEC meeting, participants face a problem of what to do next, especially if the world economy begins to slow and in particular, demand from OPEC's largest customers China and India, falters. If crude prices remain low OPEC and Russia will face a difficult choice: let prices dip or cut production more steeply than envisaged--sacrificing market share and supporting U.S. shale.
2020 Prospects
It is likely that any further production cuts by OPEC and Russia to maintain prices will be harder to implement if all it does is boost American oil producer's profit margins and encourage greater investment in well drilling and completions.
On the American side there is a possibility of a slowdown in oil production in coming months as companies dial down their expectations of growth and the latest monthly EIA report sees output rising by just 1.36 million bpd to 12.32 million bpd this year, or 140,000 bpd less than previously forecast. On the ground there are increasing doubts as to whether the U.S. can make further significant leaps in crude production. Small shale exploration and production companies are losing money and finding it increasingly difficult to raise new capital to maintain, let alone expand, production. The number of active rigs recorded by Baker Hughes is down to 776 in July, the lowest since February 2018 and a reflection of producers already cutting spending on new well drilling and completions.