OPEC Is Alive and Highly Relevant
by Andreas Exarheas
|
Rigzone Staff
|
Tuesday, December 11, 2018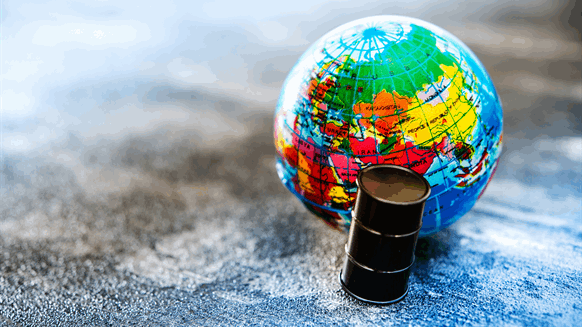 OPEC has been described as alive and well and highly relevant following the announcement of its latest output cut deal.
OPEC is alive and well and highly relevant.
That's according to a new report from Fitch Solutions Macro Research, which was sent to Rigzone following OPEC+'s decision to cut 1.2 million barrels per day from the market.
"Despite Qatar's departure from OPEC, the group was able to build consensus internally and effect substantial cuts," the report stated.
"This action has reassured markets of OPEC's commitment to act as a moderator of the oil markets, providing stability and long-term oversight of prices," the report added.
"In addition, this re-establishes the availability of spare capacity among OPEC members, which would help buffer prices against unexpected supply shocks," the report continued.
Fitch Solutions Macro Research believes cuts made at the level announced will not hike up oil prices to threatening levels for the United States or emerging market economic growth. The company is forecasting Brent to average $75 per barrel next year.
"President Trump's reaction to the efforts to reduce production will be closely watched, in particular his support of embattled Saudi Arabia's Crown Prince Mohammed Bin Salman," the report stated.
"Rhetoric from Trump is to be expected, but we believe U.S. and Saudi Arabian relations will not be diminished through this level of OPEC action," the report added.
"The Trump administration could even put a positive spin on the cuts, given that price stability will be supportive of growth in the U.S. shale patch," the report continued.
'We Expected a Deal'
Wood Mackenzie (WoodMac) expected an output cut deal at the latest OPEC+ meeting, according to Ann Louise Hittle, vice president of macro oils at WoodMac, who stated that "the stakes were high given the excess supply the market faces in 2019."
"The complicated issues facing OPEC delayed the agreement, in what seemed like a replay of the delicate talks that led to the first OPEC/non-OPEC production cut agreement in December 2016," Hittle said in a statement sent to Rigzone.
"This time, however, rather than the talks leading up to the deal being held over months, they were largely held [over a] week," Hittle added.
The WoodMac representative said a production cut of 1.2 million barrels per day would tighten the oil market by the third quarter of 2019 and cause prices to rise back above $70 per barrel for Brent.
Giving his view of the deal, Abhishek Kumar, senior energy analyst at Interfax Energy in London, said the OPEC+ decision to cut output by 1.2 million barrels per day "will be a key step in rebalancing the global oil market in the first half of 2019."
1
2
View Full Article
Generated by readers, the comments included herein do not reflect the views and opinions of Rigzone. All comments are subject to editorial review. Off-topic, inappropriate or insulting comments will be removed.
RELATED COMPANIES