OPEC Insights: Experts Concerned About Supply Gaps, Emerging Markets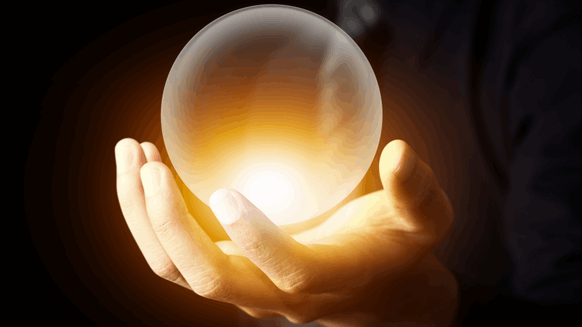 Industry experts at the 174th OPEC Conference weigh in on the fate of world trade, emerging markets and a potential supply gap.
On the eve of the 174th meeting of the OPEC Conference there was a sense that the organization had exceeded expectations and the focus was on how to transition out of the cut that was implemented eighteen months ago, according to Helima Croft, global head of commodity strategy, RBC Capital Markets. At the same time, there were concerns around the fate of world trade.
"I was in the audience for the OPEC seminar three years ago and I don't think anybody there could have envisioned the type of cooperation that we're seeing now, but I think that the rapid response of the Vienna Alliance is going to be tested," Croft said. "I'm very concerned about looming supply gaps. We have several distressed producers and producers going into sanctions regimes that will test their ability to put barrels on the market."
Croft was part of an oil market insight panel in Vienna on June 21. She was joined by Cornelia Meyer, chief executive officer and chairman, MRL Corp., and Abhishek Despande, head of oil research and strategy, executive director, JP Morgan.
"At the beginning of the year we moved from a synchronized growth scenario with 3.9 percent global growth to a selective growth scenario and dark clouds of a potential trade war looming, which chips at growth," Meyer said. "There will be an effect on oil markets because less trade means less shipping of goods and less oil consumed."
The panel also addressed the challenges and opportunities that exist for the producing countries today. In some ways, the industry is back to the drawing board because higher oil prices earlier this year positioned U.S. shale supply for a rebound despite growing capacity restraints, Despande said.
"But if you look at the levels to which producers are hedged it's close to 60 percent for 2018 and 25 to 30 percent for 2019," he added. "You're going to see volumes of oil hitting as a backloaded number by the end of this year. Because of [capacity] constraints, growth may be slower on a month by month basis from the U.S. Despite that, as we enter the second half of 2019 a lot of U.S. producers will plan ahead of time and do the completions accordingly because pipelines will then start coming online, bringing crude from the Permian Basin to the Gulf coast for exports."
Croft agreed that the prolific Permian has been a victim of its own success. Pipelines are full. There are issues having enough crews. And while the supply growth is impressively explosive, there are the bottlenecks and supply disruption.
"[President] Donald Trump is once again having to go the traditional producers and say, 'please put more barrels on the market'," Croft said. "But Venezuela may be down by such a large number this year and we may still have problems in Libya and potentially Nigeria. And we're looking at countries going under new sanctions regimes—all of these factors could create a supply gap that has to be filled."
As for economic growth in the United States, the panel agreed that is has been "baked in" to projections for 2018, but there is concern around emerging markets. If the Fed raises rates too often this year then this will have an impact on liquidity in emerging markets, Meyer warned.
"If you look at the earnings cost in the U.S. for independents and for International Oil Companies (IOCs) outside the U.S. it's clear that the high oil prices are showing up in their earnings data and profitability," Abhishek said. "But a lot of the new investments are happening around shorter investment cycles and smaller projects. These aren't involving large offshore billion-dollar projects where there is limited vision in terms of demand and how the supply situation is going to turn out five years down the line."
While the pivot to shorter investment cycles is part of the lessons learned from multiple downturns over the years, Meyer said longer-term investments are essential.
"There is 'short-termism' entering the board rooms of big oil and that's a problem because when you look at shale we need these new, bigger, long-term investments to be committed so we can produce barrels. That's a long-cycle business of four to 10 years from investment to the produced barrel, and closer to the full ten years for offshore."
But how do we make those commitments happen when the bruises from the latest downturn are still so fresh? The case for the demand picture for oil must be a strong one, Croft said.
"We have to talk about the need to get millions of people to stop using biomass to heat their homes and the need for oil in the transportation sector. It's not going to be about the electrification of everything. Producer countries can also use this period to get their own houses in order, which is necessary to help make the case for oil projects and investment."
As for the scenarios that could emerge during the June 23 ministerial meeting, Meyer said there are two main ones. If growth happens as it is forecasted, then demand growth will be strong and the ministers will need to supply it because otherwise the oil price will go too high. On the other hand, we have factors that could prompt them to contract again.
"So, they need to be limber," Meyer said. "Maintain the agreement between OPEC and non-OPEC countries to keep the cooperation and dialog going because we're at an inflection point and they need to be ready at the drop of a hat to respond."
Generated by readers, the comments included herein do not reflect the views and opinions of Rigzone. All comments are subject to editorial review. Off-topic, inappropriate or insulting comments will be removed.