ONEOK Buys Magellan in $18.8B Deal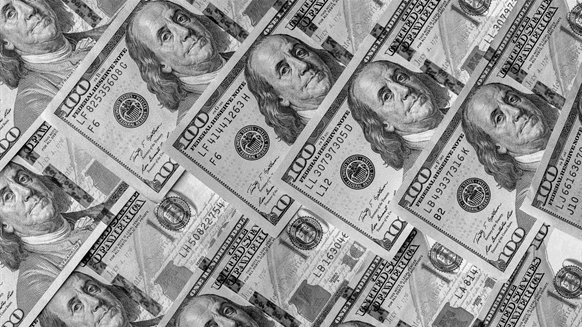 'This acquisition creates a more resilient energy infrastructure company'.
Image by Oleksandr Olegov via iStock
ONEOK (NYSE: OKE) is acquiring Magellan Midstream Partners (NYSE: MMP) in a deal worth nearly $19 billion, the companies revealed in a joint statement.
The businesses noted in the statement that they have executed a definitive merger agreement under which ONEOK will acquire all outstanding units of Magellan in a cash-and-stock transaction valued at approximately $18.8 billion, including assumed debt, "resulting in a combined company with a total enterprise value of $60 billion".
The consideration will consist of $25.00 in cash and 0.6670 shares of ONEOK common stock for each outstanding Magellan common unit, the companies said, adding that this represents a 22 percent premium to the Magellan closing price on May 12.
Under the deal, Magellan will be merged into a newly created, 100 percent wholly owned subsidiary of ONEOK, the statement revealed. The transaction is expected to close in the third quarter of this year and has been unanimously approved by the board of directors of both companies, the statement highlighted. The closing of the transaction is subject to customary closing conditions, including the approvals of both ONEOK shareholders and Magellan unitholders, as well as Hart Scott Rodino Act clearance.
Outlining the strategic rationale of the deal, the companies said in the statement that it brings together two "premier" energy infrastructure businesses with "strong returns" on invested capital and diverse free cash flow generation.
"This acquisition creates a more resilient energy infrastructure company that is expected to produce stable cash flows through diverse commodity cycles," the companies stated.
The businesses also revealed that they expect to achieve immediate financial benefits, including cost, operational and tax synergies, "supporting meaningful expected accretion".
"The transaction is expected to be earnings per share (EPS) accretive beginning in 2024 with EPS accretion of three percent to seven percent per year from 2025 through 2027, and free cash flow per share accretion averaging more than 20 percent from 2024 through 2027," they said in the statement.
"Base forecasted synergies are expected to total at least $200 million annually," the companies added.
Commenting on the deal, ONEOK President And Chief Executive Officer Pierce H. Norton II said, "ONEOK has a long history and track record of being at the forefront of transformational transactions".
"The combination of ONEOK and Magellan will create a diversified North American midstream infrastructure company with predominately fee-based earnings, a strong balance sheet and significant financial flexibility focused on delivering essential energy products and services to our customers and continued strong returns to investors," he added.
"Our expanded products platform will present further opportunities in our core businesses as well as enhance our ability to participate in the ongoing energy transformation with an increased presence in sustainable fuel and hydrogen corridors. We are excited about the future of our combined companies and look forward to welcoming Magellan's well-respected employees to ONEOK," Norton continued.
Aaron Milford, Magellan's President and Chief Executive Officer, said, "throughout more than 20 years as a publicly traded company, Magellan has remained focused on safe and responsible operations, financial discipline and long-term investor value".
"We believe ONEOK shares these priorities, and we are pleased to join them in creating a stronger, more diversified midstream company," Milford added.
"We believe the premium offered maximizes value creation for Magellan's unitholders and reflects the essential nature of Magellan's assets and service offerings as well as the quality of our talented and innovative employees," he continued.
"This transaction provides a significant upfront cash component and an opportunity for Magellan investors to benefit from the attractive cash dividend offered by the combined company going forward," Milford went on to state.
First Quarter Results
Earlier this month, ONEOK reported in its latest results statement a net income of $1.05 billion, diluted earnings per common share of $2.34, and adjusted EBITDA of $1.72 billion for the first quarter of this year. In the first quarter of 2022, the company reported a net income of $391 million, diluted earnings per common share of 87 cents, and adjusted EBITDA of $864 million, ONEOK's latest statement highlighted.
The company's operating income in Q1 was $1.49 billion, compared to $662 million in the corresponding period last year, and its operating costs were $296 million, compared to $264 million in Q1 2022, the statement outlined. The company's capital expenditures in Q1 came in at $289 million, compared to $257 million in Q1 2022, it showed.
"Strong first quarter results were supported by continued earnings growth in each of our businesses," Norton II said in a company statement at the time.
"Higher natural gas and natural gas liquids volumes on our system provided a solid start to 2023 and continue to drive positive financial results," he added.
"We remain financially well positioned, with significant balance sheet strength and flexibility to support continued growth," he went on to state.
In its latest results statement, ONEOK highlighted that, in April 2023, Moody's upgraded ONEOK's credit rating to Baa2 from Baa3. During the same month, ONEOK declared a quarterly dividend of 95.5 cents per share, or $3.82 per share on an annualized basis, the company highlighted in the results statement.
On May 4, Magellan reported in its Q1 results statement a net income of $274 million, diluted net income per common unit of $1.34, and free cash flow of $281 million. In Q1 2022, Magellan's net income came in at $166 million, its diluted net income per common unit was 78 cents, and its free cash flow was $240 million, the company's latest statement pointed out.
"Magellan began 2023 with strong financial results that exceeded our initial expectations, resulting from an improved pricing environment that benefited our commodity-related activities and continued solid demand for our transportation and terminals services," Milford said in a company statement at the time.
"Our overall financial forecast for the full year has also strengthened, supported by our healthy first-quarter results as well as our updated outlook on mid-year tariff adjustments for our refined products pipeline system," he added.
"Magellan remains committed to safely and reliably moving the essential fuels critical to our nation and the world, while maximizing long-term investor value," Milford continued.
ONEOK describes itself as a leading midstream service provider that owns "one of the nation's premier natural gas liquids systems". Magellan describes itself as a publicly traded partnership that primarily transports, stores, and distributes refined petroleum products and crude oil based in Tulsa, Oklahoma.
To contact the author, email andreas.exarheas@rigzone.com
What do you think? We'd love to hear from you, join the conversation on the Rigzone Energy Network.

The Rigzone Energy Network is a new social experience created for you and all energy professionals to Speak Up about our industry, share knowledge, connect with peers and industry insiders and engage in a professional community that will empower your career in energy.