Oilfield Services' Pricing Power is Rising
by Valerie Jones
|
Rigzone Staff
|
Thursday, June 20, 2019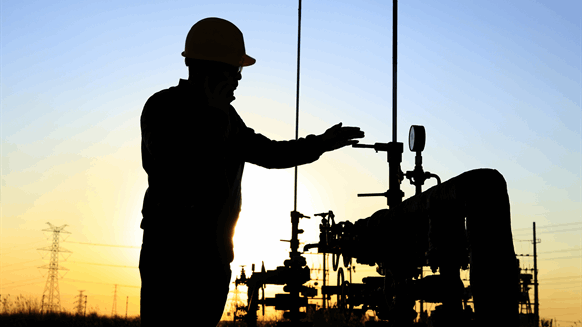 After several years of gloom, oilfield services companies are now able to raise prices for their products and services, according to energy research firm Rystad Energy.
Things are looking up for oilfield services companies.
After several years of gloom, oilfield service companies are now able to raise prices for their products and services, according to energy research firm Rystad Energy.
"Oil and gas investments are on the rise, and so too is the pricing power of service companies," said Audun Martinsen, Rystad's head of oilfield research. "After losing pricing power in 2015 and 2016, oilfield service companies have since regained some of the lost ground, thanks first and foremost to industry consolidation among players that has concentrated the market over the past couple of years."
Martinsen said pricing power in the service industry will be strengthened as orders are expected to rise across the supply chain while capacity adjustments intend to avoid oversupply in 2019 and 2020.
During the particularly difficult times of the recent industry downturn in 2015, several oil and gas companies pulled back on investments as oil prices collapsed. This left smaller players cutting costs and as a result, service companies' client universe dwindled.
"This trend continued in 2016, but in 2017 and 2018 more E&Ps could finally finance their ambitious operations growth through improved operational cash flow, leaving market concentration levels in 2018 on par with those seen back in 2014," Martinsen said.
In looking at the Big Four oilfield service companies – Schlumberger, Halliburton, BHGE and TechnipFMC – as well as the next 10 largest service companies, Rystad found they outgrew the other service companies until fourth quarter 2015 when they began losing market share to smaller players.
However, 2017 and 2018 saw several major M&A deals lift market concentration. The Big Four won back market share from the top five to 15 service companies.
"Even though the oilfield service market has become more concentrated at the same time as the buyer side has become more fragmented, there are also other factors which impact pricing power," Martinsen said. "Some segments, despite being more concentrated, are still heavily challenged by oversupply, forcing companies to adjust their capacity before prices improves."
Generated by readers, the comments included herein do not reflect the views and opinions of Rigzone. All comments are subject to editorial review. Off-topic, inappropriate or insulting comments will be removed.
MORE FROM THIS AUTHOR
Valerie Jones
Senior Editor | Rigzone