Oilfield Services Players Seek Electric Fracturing Supremacy
|
Monday, November 23, 2020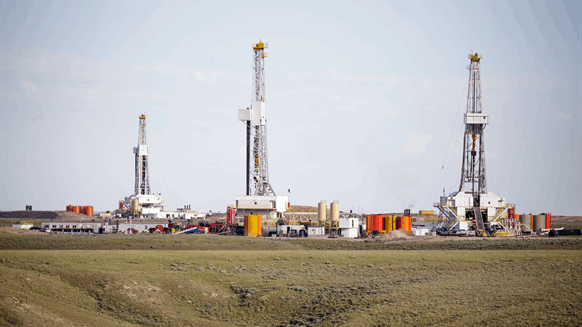 Rigzone prognosticators identify trends to watch this week in the oil and gas markets.
(The views and opinions expressed in this article are those of the attributed sources and do not necessarily reflect the position of Rigzone or the author.)
Last week, Rigzone reported that National Oilwell Varco, Inc. (NYSE: NOV) and NexTier Oilfield Solutions Inc. (NYSE: NEX) are teaming up to prove in the field electric hydraulic fracturing (e-frac) technology developed by NOV. In the view of one of Rigzone's regular market-watchers, the pairing marks just the latest alliance in a broadening oilfield services industry competition to roll out the promising technology. Read on for his explanation, along with another prediction of oil and gas market trends.
Tom Curran, Senior Energy Services and Equipment Analyst in Equity Research, B. Riley FBR, Inc.: Speaking of pressure pumping, we'll be watching for illuminative moves in the spreading arms race around e-frac technology. In the latest development, on Nov. 18, NOV and pumper NexTier Oilfield Solutions jointly announced an agreement to collaboratively field-test NOV's electric fracturing system – called the "Ideal eFrac" spread. Pursuant to it, the two will trial an Ideal eFrac prototype out in the oil patch under "normal operating conditions" and, once a commercial version is finalized, NexTier will have an option to purchase the first unit manufactured by NOV.
Although there isn't broad, strong demand pull for available e-frac models yet, a pumper consensus has formed that new spread technologies will be supplanting the standard diesel workhorse. One by one, with the industry's elite at the forefront, each pumper is revealing its strategy. ProPetro (NYSE: PUMP) has opted for AFGlobal's DuraStim model. BJ Services is betting on its proprietary TITAN spread, which is powered by a direct drive natural gas turbine. Liberty Oilfield Services (NYSE: LBRT) has just introduced its digiFrac design, which the company has been working on for two years via its ST9 division and expects to be enhanced by the pending acquisition of OneStim. Others will follow.
Barani Krishnan, Senior Commodities Analyst, Investing.com: Expect more confusion as markets can't decide which will win over the next six months: vaccines for the COVID-19 or continued fallout from the pandemic.
To contact the author, email mveazey@rigzone.com.
Generated by readers, the comments included herein do not reflect the views and opinions of Rigzone. All comments are subject to editorial review. Off-topic, inappropriate or insulting comments will be removed.