Oilfield Services Looking Beyond Oil and Gas
|
Monday, December 23, 2019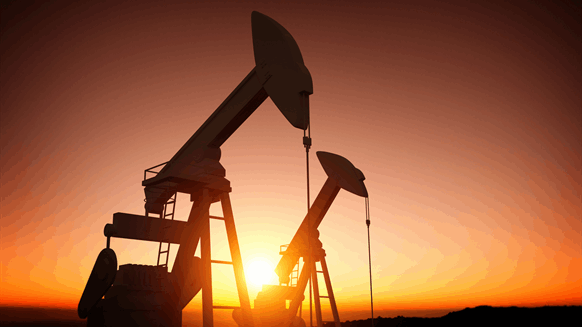 As the majors have diversified into power and renewable energy storage, oilfield service contractors have followed suit.
Traditionally, major oilfield service contractors such as Baker Hughes, Saipem and Halliburton focused on upstream drilling, well and seismic services. However, just as BP, Shell and Total have diversified into power generation and distribution and renewable energy storage, so oilfield service contractors have followed suit.
According to consultants Rystad Energy, oilfield service contractors' share of revenues from non-upstream activities rose from 22 percent in 2014 to 27 percent in 2018 and could even be higher. According to Audun Martinsen, head of oilfield services research at Rystad Energy, "if pure-play contractors within drilling, well services and seismic – which have little to offer outside the upstream oil and gas industry – are removed from the equation, activities outside of upstream accounted for nearly 30 percent of last year's revenues."
The reasons for diversification
Anticipated improvements in energy efficiency, increased penetration of renewable energy, the coming electrification of transport and government promises of a low carbon economy by 2050, have combined to bring forward anticipated peak demand for oil and gas as soon as the late 2020s. Quite naturally, both oilfield contractors and oil and gas companies are reacting to these market trends.
In addition, the 2014 fall in oil price inaugurated a period of aggressive cost-cutting across the industry which also included squeezing suppliers and contractors. The downward pressure on fees and the decline in business since 2014 encouraged traditional oilfield contractors to look elsewhere for opportunities even at the expense of lower profit margins. For example, working inside the oil and gas exploration and production space typically generated profit margins of 40 percent. This compares to just 10 percent from renewable projects.
Faced with a forecast decline in the global upstream service market in 2020 and only modest growth of 3 percent for the four-year period from 2019 to 2022, logic suggests that long-term growth in clean energy, particularly in fast-growing Asian-Pacific markets, offers the path towards growth.
As Martinsen colorfully puts it, "suppliers (oilfield service companies) have embarked on a journey towards becoming broader energy-service companies, sailing away from the oilfield services segment that propelled them in the past."
Transitioning towards renewable energy services
Three European based oilfield service contractors, TechnipFMC, Fugro and Saipem, are preparing for the energy transition. Paris-based TechnipFMC, a major oil and gas services company, has announced a split into two parts: TechnipFMC will continue to operate in the oil and gas segment, whilst Technip Energies will focus on liquefied natural gas and energy alternatives such as biofuels.
Dutch-based multinational heavy engineering company Fugro already received half of 2018 revenues from its non-oil and gas business. And looking ahead, Stefano Cao, of Milan based Saipem, expects that, "in 10 years, green energy could account for 50 to 60 percent of our portfolio compared with about 10 to 15 percent today." In July, Saipem agreed to build a low-emission plant in California to produce renewable power, bio methane, ethanol and other products from sugar cane. It has also won contracts for wind projects in Scotland and Taiwan.
Even their North American counterparts, blessed as they have been by their shale oil and gas bonanza, are diversifying. For example, Baker Hughes has cut its exposure to the upstream sector from 75 percent of revenue in 2014 to 60 percent last year. This proportion could narrow further as the company makes inroads into industrial/chemical sectors, with new products in geothermal exploration and generation, waste heat recovery systems for gas turbines and specialist drone technologies for solar, wind and nuclear power plant applications. As the US fracking market slows down other sector heavyweights such as Halliburton and Schlumberger will move into new markets.
Unsurprisingly, European-based oil service contractors have made more progress in diversifying into the greener fuels market than their American counterparts.
Generated by readers, the comments included herein do not reflect the views and opinions of Rigzone. All comments are subject to editorial review. Off-topic, inappropriate or insulting comments will be removed.