Oilfield Services Firms Moving Beyond Oil, Gas Projects
|
Tuesday, October 29, 2019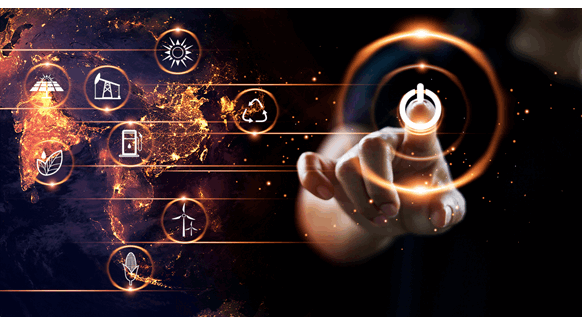 Oilfield services companies are moving past just oil and gas projects and embracing more renewable energy projects going forward.
Oilfield services firms will need to diversify in order to stay in the game during industry's energy transition, according to energy research firm Rystad Energy.
This is due in part to larger budget cuts in the upstream sector compared to the midstream sector, shifting the overall investment.
"But beyond these obvious motivators, the shift is also a sign of something greater – namely, the energy transition," Audun Martinsen, Rystad's head of oilfield services research, said in an email sent to Rigzone. "Suppliers have begun embarking on a journey towards becoming broader energy service companies, sailing away from the oilfield services segment that propelled them in the past."
While non-upstream oil and gas activities represented 22 percent of revenues among service suppliers in 2014, that share grew to 27 percent in 2018. And Rystad expects that trend to grow in the next decade.
"If pure-play contractors within drilling, well services and seismic – which don't have much to offer outside the upstream oil and gas industry – are removed from the equation, activities outside of upstream accounted for nearly 30 percent of last year's revenues," Martinsen said.
Companies like Saipem S.p.A. and Baker Hughes Company are moving past just oil and gas development projects into the renewable energy world.
Rystad notes that after GE announced it would reduce its ownership share in Baker Hughes from 50.4 percent to 38 percent, Baker Hughes rebranded itself as an energy technology company.
Another example given was Saipem, which expects clean energy to make up 60 percent of its portfolio going forward, according to Rystad, as it takes on a larger presence in offshore wind, solar and geothermal power as well as the conversion of biomass.
Rystad's prediction for the global upstream service market is declines in 2020 with growth at a modest three percent for the four-year period from 2019 to 2022.
"For service companies, it will be a more lucrative journey to get exposed to a fast-moving energy market, like in Asia-Pacific, where renewable capex will overtake upstream investments as soon as next year," Martinsen said.
To contact the author, email Valerie.Jones@Rigzone.com
Generated by readers, the comments included herein do not reflect the views and opinions of Rigzone. All comments are subject to editorial review. Off-topic, inappropriate or insulting comments will be removed.